Apple Watch more efficient at detecting heart condition than KardiaBand: Study
Published on March 24, 2018
A recent study made use leading smart wearables from the market, including Apple Watch. The study's primary objective was to measure the performance of these intelligent wearables with a recent technology called DeepHeart. DeepHeart is a neural network, which is specifically designed to record heart rate data to measure the atrial fibrillation.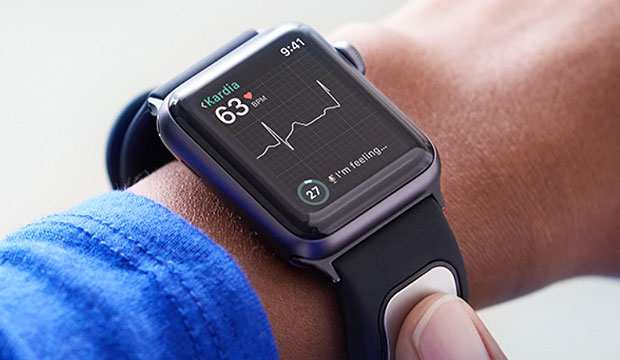 For those who are not aware, atrial fibrillation is a common heart arrhythmia that can lead to stroke in several patients. According to a recent report by AppleInsider, the DeepHeart study is a joint effort carried out by the University of California — San Francisco's Health eHealth Study alongside a digital health startup Cardiogram. Cardiogram is notably responsible for marketing eponymous Apple Watch application.
The study made use of both, online and in-hospital components to conclude. The investigation reportedly undertook data from over 9,750 Cardiogram users, which reflected 129 million heart rate measurements and roughly 6,338 ECGs. The information was used to train the DNN. As the study took its course, it was found that DeepHeart transformed the raw sensor measurements into fibrillation risk scores. The results were reportedly specific to an individual's heart rate, and step counts.
Notably, the resulting model was capable of achieving an accuracy of around 97 percent. The figure was even presented at the Heart Rhythm Society's Heart Rhythm 2017 conference last year, as it was believed to be quite an achievement. The result reached through the support of DeepHeart are reportedly higher than that of AliveCor's FDA-certified KardiaBand. "Apple Watch with DeepHeart attained a 98 percent sensitivity and 90 percent specificity compared to respective Kardia Band rates of 93 and 84 percent," a report by AppleInsider states.
With the presented results, DeepHeart is the first such, large-scale, peer-reviewed study to appear in a medical journal. The results demonstrate consumer wearables' ability to measure a significant health condition.