Apple users are accidentally setting off the Emergency SOS feature
Published on March 19, 2018
Apple launched the 'Emergency SOS' feature to provide quick help to its users in times of need. The feature comes automatically embedded in the firm's latest smartphones, i.e., iPhone 8, iPhone 8 Plus and iPhone X. Users are required to hold the side button and one volume button at the same time to call for emergency services. The activation triggers a direct phone call to the local 911 dispatcher. The user's emergency contacts are sent a text message, which consists of the user's current location.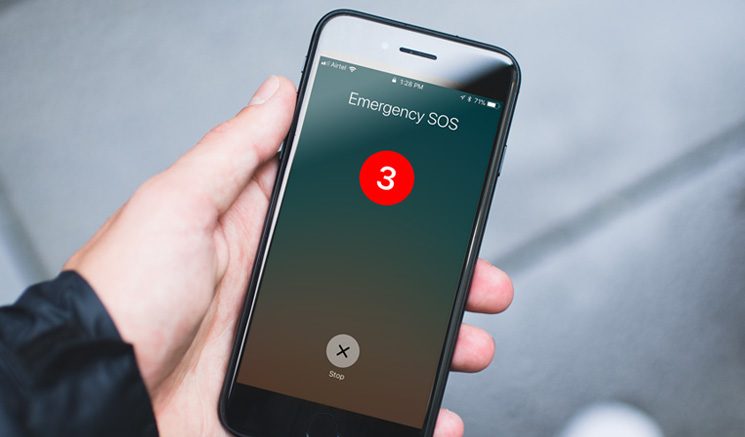 Apple iPhone 7 users can trigger the Emergency SOS feature by rapidly hitting the side button five times. Users are still required to drag the slider to make the smartphone call 911. When it comes to Apple Watch, users are required to hold the crown down. Holding the head down will trigger the emergency call. Users will be required to drag the slider.
The feature includes IOS 11 and Watch OS 4. The emergency system set up by the Cupertino technology giant is good, except that users have been accidentally triggering the feature off late. For example, an Apple Watch wearer by the name of Jason Rowley, who uses his timepiece for its sleep tracking ability, accidentally pushed down the crown button on the watch while he was sleeping.
This move set off the Emergency SOS service, and at 1 am Rowley was awakened by three cops who had entered his bedroom in response to his accidental 911 call. This accident is not the first time that such a situation has taken place.
Sometime last month, an Apple repair shop ended up triggering 20 false calls by accident. They repair Apple products, including the iPhone, Watch, iPads and more. While improving the same, they ended up raising the alarm without even knowing it.