Apple to take on WhatsApp with its new Business platform
Published on April 5, 2018
Roughly ten years back, Apple CEO and co-founder Steve Jobs made an announcement, wherein he officially introduced the App Store into the market. The first few titles available through the virtual store were games and novelties. However, with time, significant businesses had begun understanding the value of such a platform. Therefore, they were led to make optimum use of the mobile application technology. Soon enough, significant businesses started shifting their investment from desktop PCs to web applications that appear on the Apple App Store.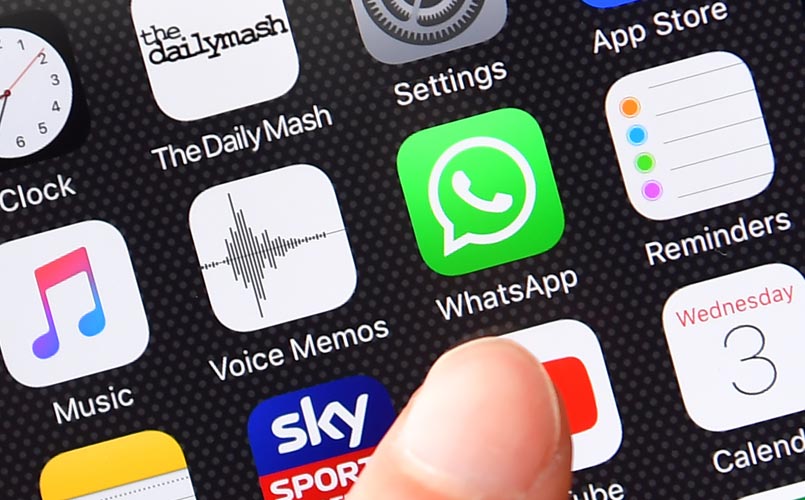 Ten years later, the Cupertino technology giant is understandably working toward a new enterprise investment. According to a report published by Mac Rumours, the company will be inviting new enterprise investment in iMessage Apps with Apple Business Chat. The Business Chat is reportedly billed as being an interactive, personal way to connect with customers. This activity is carried out while respecting the user's privacy as well. The company wants to support the idea users already communicate.
Support Communication Between Users
Apple through the help of its Business Chats want to allow customers to contact companies for personalized support using native iMessage applications. Similar to personal chats, a user can quickly initiate a conversation on their iPhone devices. Following which, they can resume it whenever they feel like as well as such. This system is compatible with all the tools, including Mac, iPad and even Apple Watch. Users can receive notifications when there's a response and can also go on to communicate in rich detail. Users can go on to exchange pictures and other data files through the means of attachment. The setting is unlike most other smartphone conversations. Users don't have to wait a long time while navigating through the voice-first bot conversation. Moreover, users are not required to search their way through a company's marketing or support forums either. Users can only look for answers and receive help through the use of an order.
Special Emphasis on Privacy
Apple's Business Chat goes on to put a particular emphasis on user's privacy. Users are no longer required to log into their Facebook accounts and share the massive level of their profile information to move forward. They don't need to provide their political orientation to move forward. "One of the more interesting things about Apple Business Chat is that it involves a custom development platform," notes the report by Mac Rumours. "Leveraging the work delivered in iOS 10 for iMessage Apps, Apple enables companies to build interactive features that can present a choice (such as selecting a product or scheduling an appointment) or handle an Apple Pay transaction," the report further adds.
Some of the critics are apparently of the opinion that iMessage applications won't be helpful. As can be recalled, the Cupertino technology giant launched the platform with the release of IOS 10. However, as far as the enterprise market is concerned, Apple's new chatting platform will allow users to quickly search for dynamic methods as now as interaction is involved. The activities include logging into accounts, performing one or the other type of task, communicating through the use of voice and more. Apart from this, Apple's Business Chat can also be used in Messages on the Mac system. Although there has been no support in macOS for iMessage applications, this unique setting is expected to change if the Cupertino technology giant ends up incorporating the ability to execute IOS codes on Macs.
Through Apple's latest move, it is quite evident that Apple loves development platforms. However, is this a good news for Facebook's WhatsApp since they launched a business platform recently too.