Apple stops signing iOS 11.2.6 amid bug reports
Published on April 7, 2018
Earlier last week, Apple released its latest IOS 11.3 update for all its products. Notably, the iOS 11.3 update was the previous installment in the 11th generation Apple operating system family. In other words, the next software update released by Apple would belong to the iOS 12 families. The update was a heavily-speculated one as it consisted of a slew of enhancements. The primary highlight of the software was that it featured a unique battery management tool that enabled users to monitor the iPhone battery health and the impact that it has on the processor's performance.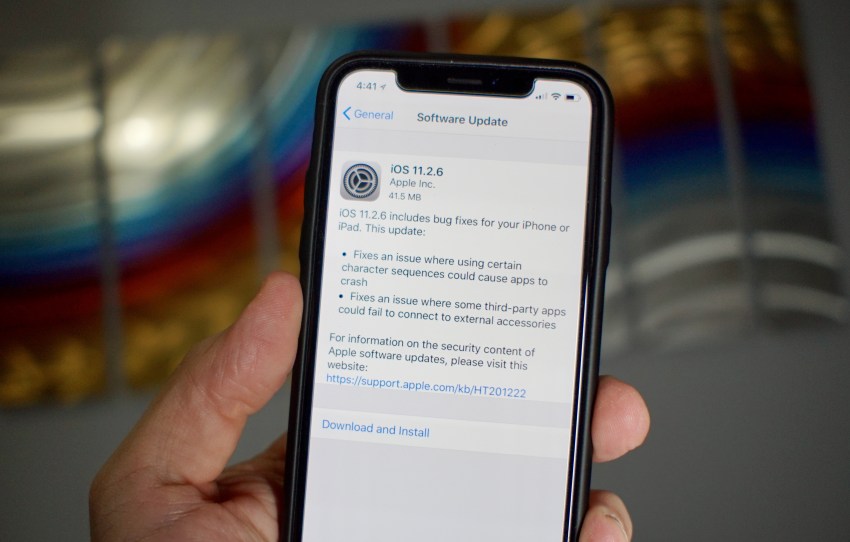 This feature is viewing as an important one, primarily because of the controversy that Apple was in earlier this year. As can be recalled, in a shocking turn of events, the Cupertino technology giant was accused of intentionally slowing down the iPhone batteries. Fans were taken by an unpleasant surprise especially after the company admitted to doing so as such. The company in an elaborate explanation stated that they were slowing down the iPhone batteries because they wanted to prolong its life. However, the only problem here was that Apple did not take the consumers' consent before carrying this act out. Therefore, the IOS 11.2.6 update was an incremental one for them. Unfortunately for both, Apple as well as the growing number of users, the software update seems to be riddled with lots of problems.
According to a recent report, a day after the software update was made available on Apple's servers, an apparent bug that existed in the company's MDM Software Update feature led to devices running on third-party solutions like Jamf Pro to enter a 'failed loop' cycle. After running a quick check with Apple's support forums as well as the official Twitter handle of Apple Support, it was discovered that there is indeed a bug that is troubling the software update. It came across as unusual for a new release from Apple to be consisting of this bug.
Several other users took to their respective social media accounts to talk about the ongoing issue in the latest operating system update. "A steady flow of users claim IOS 11.3 seemingly drains device batteries at a faster pace than usual, while others complain of graphical glitches including an 'invisible keyboard' bug affecting both iPad and iPhone devices," a report by Apple Insider states. An increasing number of reports talking about the ongoing problem began to pour in. These reports spoke about Bluetooth connectivity woes, UI issues, and issues with Apple Music. Other bugs that were spotted by PiunikaWeb, which included the spontaneous triggering of iOS home screen app editing, AirPods dropouts, inconsistent gesture control, incorrect app badge notifications, inaccessible unique characters and more.
It is regular behavior for Apple to stop signing codes when such problems arise. They carry this act out with the objective to prevent other users from installing older versions of the IOS operating system. Therefore, the update may contain security flaws and known bugs; the software running system was taken down. At the moment, the IOS 11.2.6 is no longer available for use. The Cupertino technology giant might be forced to issue a corrective iOS 11.3.1 release shortly. Other than that, the problems might not be as severe as they are implying. The issues are probably amplifying on the social media platforms. As we approach closer to June, the company's WWDC conference is nearing as well. The company is expected to unveil its IOS 11.3 update at the event.