Apple Reportedly Working on a More Affordable Vision Pro Headset (But It Still Won't Be Cheap)
Published on October 16, 2023
Apple may unveil a more affordable Vision Pro headset, potentially featuring fewer external cameras, omitting the EyeSight capability, and integrating an iPhone chipset instead of the present Mac variant.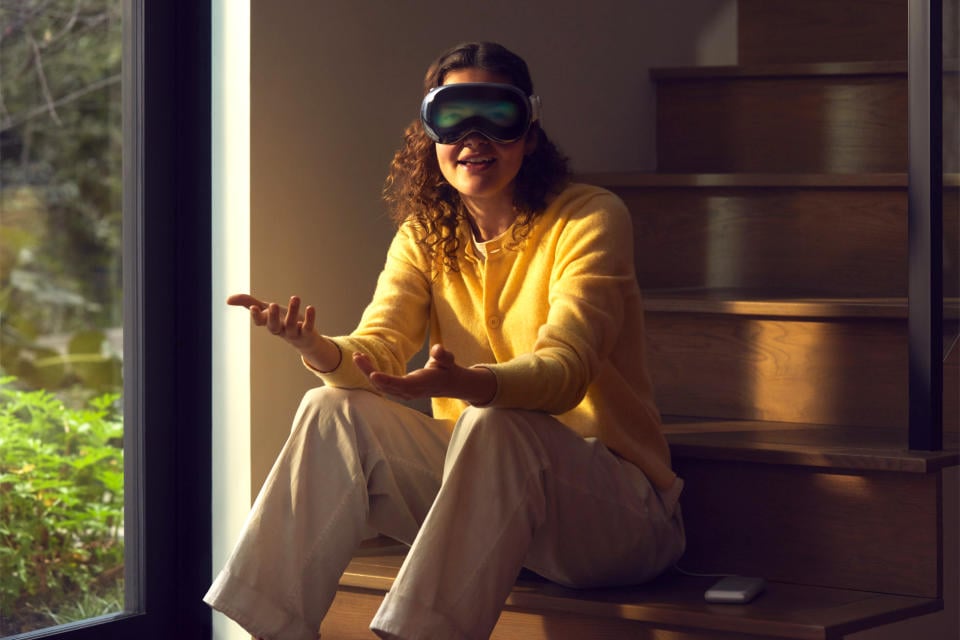 In a recent Power On newsletter by Bloomberg's Mark Gurman, he suggests the tech giant is contemplating these modifications to price the entry-level model between $1,500 and $2,500. As it stands, the Vision Pro, which is slated for an early 2024 release, bears a starting price of a hefty $3,500.
Gurman had previously speculated that this cost-effective Vision Pro might incorporate displays of a lower resolution. A key change could be the exclusion of the external display, which is crucial for its hallmark EyeSight functionality. This feature beams the user's eye direction onto a front-facing OLED screen, letting onlookers perceive where one's gaze is directed. It was a standout feature in the Vision Pro's debut, albeit not indispensable.
Further, Gurman believes an upgraded version of the Elite Vision Pro is underway. This variant would retain EyeSight and might sport a svelter design, possibly integrating prescription lenses directly, diverging from the current collaboration with Zeiss.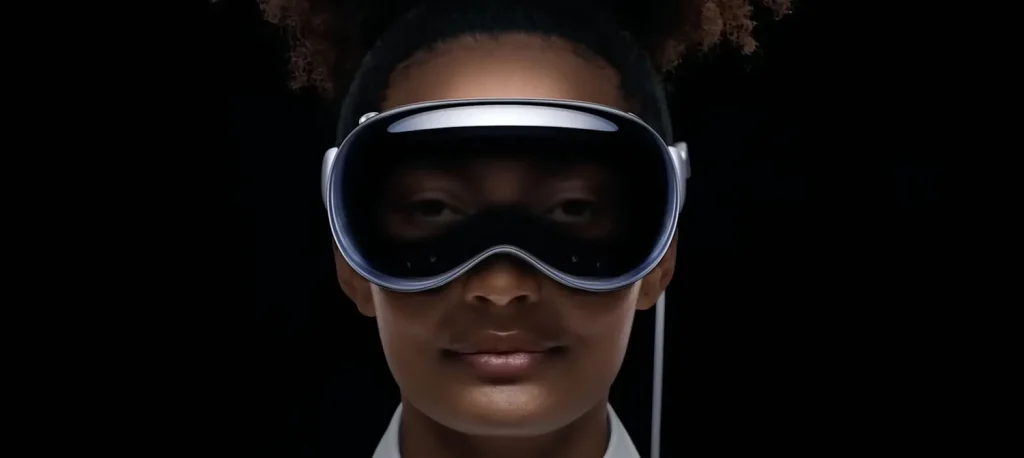 The inclusion of the M-series chip and EyeSight significantly contributes to the Vision Pro's $3,500 starting price.
Previously, supply chain pundit Ming-Chi Kuo posited that Apple was brainstorming a budget-friendly Vision headset. Also, Gurman had indicated that this version might harness an A-series iPhone chipset. The A17 Pro chipset in the latest iPhone 15 Pro lineup boasts a 6-core GPU, which is approximately 60% as robust as the M2's GPU. There's speculation that Apple might bridge this performance differential by the headset's launch.
Additionally, Gurman alludes to the possibility of this model lacking the EyeSight screen, with projected price points between $1,500 and $2,500.
While Kuo initially projected this budget headset's debut for 2025, The Financial Times later intimated a postponement, making Apple's exact timeline ambiguous.
Besides the budget-friendly version, Apple's roadmap also includes a high-end successor to the Vision Pro. Gurman notes that while this iteration would continue to leverage the M-series chip and EyeSight display, it's envisioned to be more compact and lightweight for enhanced wearability. Some early Vision Pro users reportedly found it cumbersome over prolonged periods, a concern Apple seems keen on addressing in their subsequent model.