Apple Music has taken over Spotify in the US, Report Says
Published on July 13, 2018
In a new report, it shows that the Apple Music has now surpassed the Spotify to become the most popular music streaming service in the US. This has been confirmed by the report from the Digital Music News in which it shows the confidential details which are shared by the major US-based music distributor. They have revealed the Apple Music will now be topping among the on-demand music stream services in the country.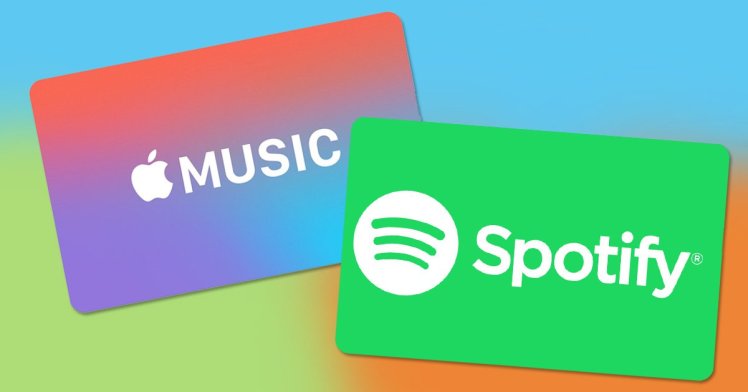 In the report, it shows that more than 20 million paying users who are present in the US has now taken over the Apple Music and they have taken the lead over the rival Spotify which is said to be an important market. It still shows that nearly 75 million subscribers are part of the first earnings report in May.
As per Sirius XM, the source, which is a US-based major distributor, has shared a report which helps in detailing the subscriber tallies due to several streaming music services which include Apple Music or Spotify. This report shows that the rank of the Apple Music is first in the US and it is least among the primarily on music streaming services, as it is said in the report.
It seems that Apple Music has a strong growth route which indicates the gap between the Apple's music stream service and Spotify to widen over the course in the next few months. According to the Wall Street Journal, in February, it said that the Apple Music has already on the verge of surpassing the record of Spotify. At that time, the growth rate of the Apple US-based subscriber is said to be about 5 per cent in the country which is as compared to Spotify's 2 per cent.
Apple Music does not support free streaming like Spotify. Apple Music has now boosted with over 50 million users which is via the paid subscriptions or by free trails. This figure which was shown in the report has no match with the Spotify's 75 million paid subscribers till March 31st, 2018.
Apple Music has now more than 45 million subscribers worldwide and with an additional 5-10 million free which is of trail users. This iPhone maker's free trails which usually last for three months as compared to the Spotify which is more than 70 million paying subscribers globally.