Apple 'iPhone X Plus' display and digitizers got leaked in images
Published on February 24, 2018
So this is not something unique to hear about rumors and leaks of the upcoming launch of Apple, just after the launch of one, talks for the next one starts potentially. The same is happening with the forthcoming iPhone x Plus, the successor of Apple's last year's launch 'iPhone X.' The iPhone X was the smartphone which made the company dominated over the sales graph. Today some new images of 6.5-inch 'iPhone X Plus' screen and digitizer have been shared on MacX forums, with a poster claiming that the parts come from a "trial run of production equipment" at LG's facilities in Vietnam.
The first image mentioned below shows a 6-5-inch single digitizer that seems larger than the iPhone X part, along with this the width of the notch over the phone is slightly different from its predecessor iPhone X. The leak gives a clue that the forthcoming iPhone X Plus will be holding a narrow and small notch to serve more large touch display screen. But the notch to display proportion may remain same as that of the iPhone X model.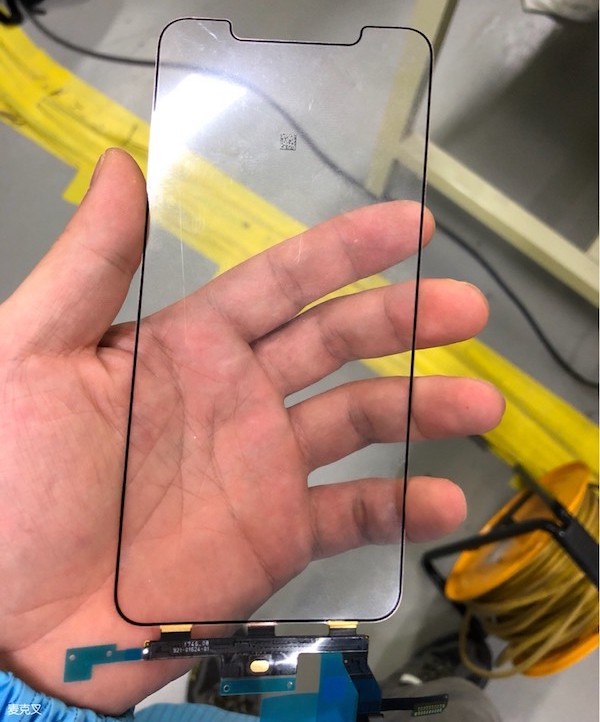 The digitizer also shows a flex cable at the bottom of the part to make it connect with the base logic board. The part number printed on the wire is similarly typical as Apple uses for its iPhones.
Now the second image added below shows a tray containing a set of four assembled display/digitizer components. The same is with them. Also, the size is relatively larger than the size of iPhone X. The rear display of the part is pretty similar to the iPhone X but is not identical to that.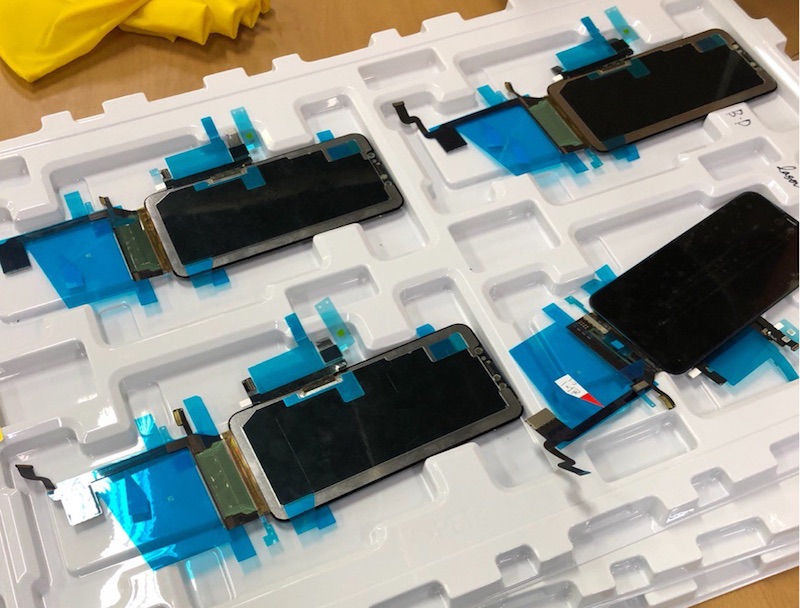 For the lastly launched iPhone X, Samsung was the prime supplier of the OLED screen used by Apple. Samsung is well known as the most elegant OLED screen manufacturer, and this is the reason for which Samsung is indirectly getting profit with the massive sale of its rival company's handset iPhone X.
This is also in a highlight that Samsung might not be delivering its OLED screen to the next iPhone X models rather LG will be serving the same. LG will be giving Apple a more flexible option for the need to OLED screen rather than not just depending on Samsung for the same.