Apple iPhone with Dual SIM support may not come to India
Published on August 8, 2018
Apple is now all set to launch its new three iPhones in September this year. There are rumours which are around the devices that seem to be pilling up, but one of the more interesting ones usually come across lately which suggest that Apple will be launching its new dual-SIM variants of the 6.5 inch iPhone Plus. This new phone will be having a 6.1 inch LCD iPhone screen.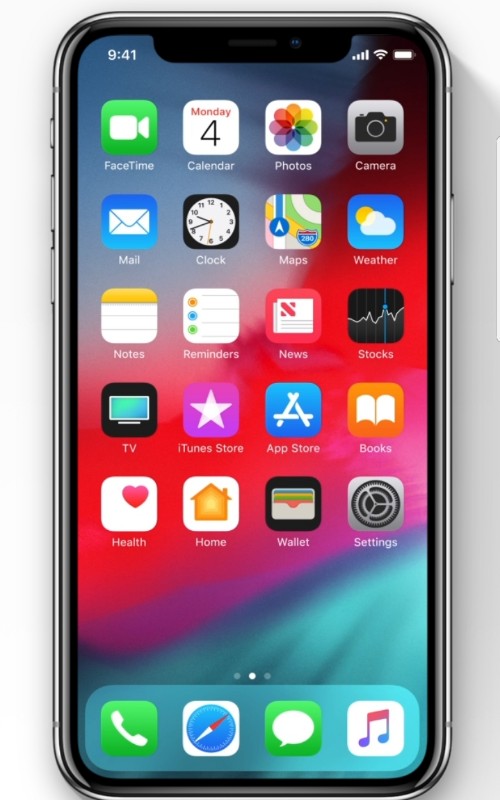 The three new iPhones models that will be launch this year by the company may be of different screen sizes. The size of the iPhone will be a 5.8-inch phone with an OLED display; the next one is 6.5 inch iPhone with an OLED screen display along with a 6.1-inch phone which is having an LCD. The reports state that the company will have got plans which include dual-SIM support which is first on iPhone.
As per the new report, it suggests that the 6.1 inch LCD iPhone model will be the only device form the company which will get the capability to support the Dual SIM. This phone is only available in China market and not in any other places. This report means that this phone may not come to India which is said to be the most awaited phone for the users of India.
According to Morgan Stanley's Katy Huberty, who is an Apple analyst said that Apple's new 6.1 inch LCD iPhone would not to go on sale until October 2018. It is rumoured that this phone will have a near bezel-free design; the production of the same is getting delayed. He added by saying that the new 5.8 inch and 6.5 inches OLED iPhone will be hitting the market without any delay. The main issue for the 6.1 inch iPhone is due to the LED backlight leakage which has caused this phone about the 1-month delay in production.
This report of availability of iPhone to China only may be shocked to the users of India. But it is believed that the company may consider the decision. The report from Foxconn employees has a claim that the iPhone models are currently in production which has been assigned with different codes which are 801,802,803, 804. It is said that the decision of launching a dual-SIM iPhone is like the strategy to gain some of the Android market shares in China.