Apple iOS 11.3 update carries the best battery info feature
Published on March 30, 2018
Apple experienced flak after admitting that the company was purposely slowing iPhone devices down to save the battery's life. The Cupertino technology giant to fix its brand, have released the latest IOS 11.3 update. The company, through this software update, wants to provide users with an increased power especially as far as the battery performance concerned.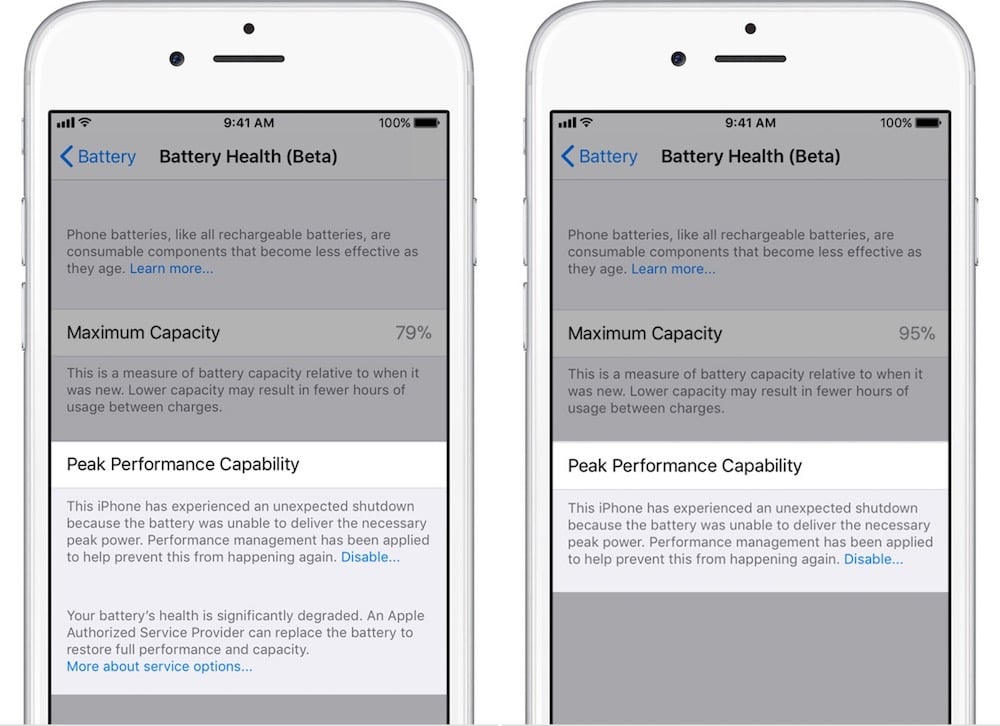 The latest update includes a slew of new features that give users information about the battery health of the iPhone and iPad devices. The system will also display information on whether the smartphone needs servicing. The latest update can be discovered in the 'Settings' option of the iPhone/iPad device.
Before releasing the update, Apple issued a new statement. Here's what it read, "Additionally, users can now see if the power management feature that dynamically manages maximum performance to prevent unexpected shutdowns, first introduced in iOS 10.2.1, is on and can choose to turn it off."
According to reports, the update is compatible with the following given iPhone devices:iPhone 6, iPhone 6 Plus, iPhone SE, iPhone 6s, iPhone 6s Plus, iPhone 7 and iPhone 7 Plus. The new system update also reportedly carries a special 'Health Records' feature that allows patients to select from a range of health institutions to access their medical records. "The new health Records' feature helps patients of more than 40 health systems including Duke, NYU Langone, Stanford and Yale view their medical records from multiple institutions right from their iPhone," Apple said.
Apple users need not worry as the 'Health Records' data is encrypted and protected with a passcode. After the wake of the recent data scandal, Apple is careful about this particular aspect. The iOS 11.3 update also makes it easy for users to understand their data and how correctly it can be used.