Apple iOS 11.2.5 upgrades Siri with greater power
Published on January 24, 2018
Apple has officially rolled out the latest IOS 11.2.5 update to its IOS 11 family. Even though the most recent operating system update does not consist of many significant changes; it does end mark being one of the best releases till date as it comes with significant security enhancements as well as updates itself with numerous improvements made explicitly to the Siri digital voice assistant. For example, the update upgrades the Siri digital voice assistant with the ability to read the news.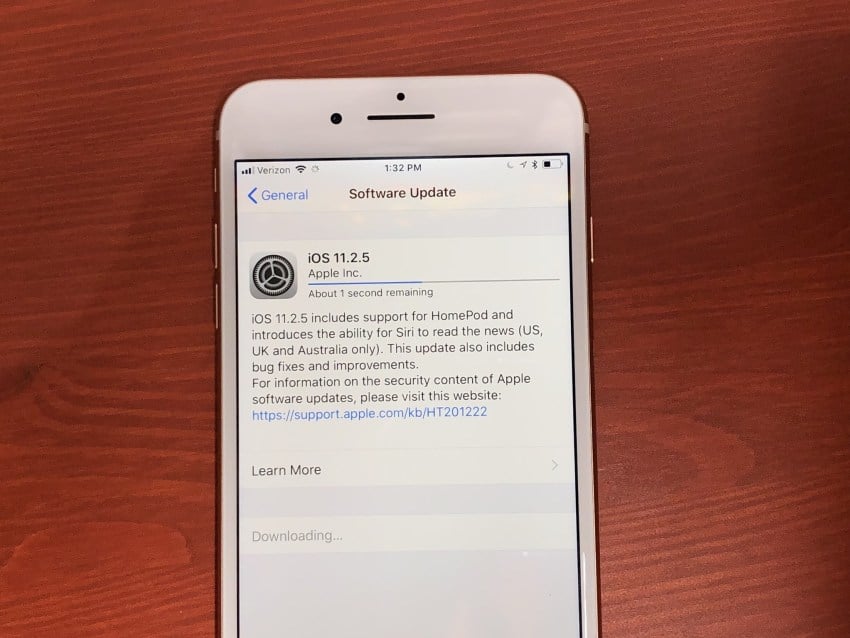 According to a report published by Gadgets 360, the update will initially be available in US, UK, and Australian markets only as of now. The story further goes on to suggest how the update also consists of HomePod support.
As many might already know, Apple is quite close to releasing its HomePod smart-home speaker for sale. Rumor has it, the Cupertino technology giant plans on debuting the smart device for sale on February 9. The company has also pushed the latest watchOS 4.2.2 and tvOS 11.2.5 update to its devices as well.
Coming back to the IOS 11.2.5 update, as already mentioned previously, the update enhances Siri's ability to read out news to the audience. It goes without saying that the addition of this update has certainly made Apple's voice assistant come across as a pretty strong contender against other big influencers in the market including Google Assistant and Amazon Alexa. Apple users from across the US, UK and Australia can finally avail the latest feature and catch up on all the latest happenings from the world of business, sports or even music.
The report by Gadgets 360 even further goes on to suggest that Siri comes with a specific set of default settings wherein it reads daily news feed from media publications such as The Washington Post, Fox News, CNN, and NPR. However, the users have the freedom to choose the source as per their preference. There is no word on the mass availability of Siri as a newsreader on IOS devices as yet.