Apple, Amazon, And Google Made Changes To Their Privacy Policies For The Assistant Devices
Published on August 3, 2019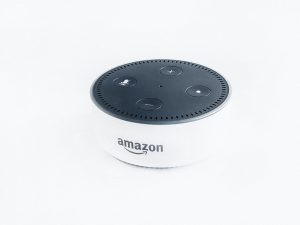 Amazon released a new update for its product Alexa as now Amazon is allowing its customers to deactivate the personal readings for the recordings in their Alexa device.
Not only Amazon but companies like Apple and Google are allowing their customers to deactivate the tapes that get saved on the assistant devices. Previously, the companies, including Amazon, Apple, and Google, were using those recordings to enhance their software. This method raised concerns about the privacy of the customers. It came into notice that there are some confidential information or personal conversations which people don't even like to share, and those conversations were being recorded by the assistant devices which likely may become a significant threat to the privacy. These significant changes were introduced recently by all three companies as they changed their privacy policies.
Amazon announced the update in May for Alexa, and the company added a feature by which the user can delete the daily recordings by commanding Alexa. These changes became mandatory to gain more interest and trust of the customer. People started to lose their faith from the assistant devices, which led to the bad reputation of the company. The changes by Amazon reflected on Friday, whereas Apple and Google said that they are going to delete the feature of daily recordings permanently.
An Amazon spokesperson passed on the details about the update as she shared, "We take customer privacy seriously and continuously review our practices and procedures. We'll also be updating information we provide to customers to make our practices clearer." This statement came out on Friday in an email. Companies have to perform surveys and have to stay responsive to their customers so that they can build a healthy relationship between them and the customer.
In the urge of making their software better, these companies keep on making efforts to make sure they deliver the best services to their product consumers.