Android phones are better than iPhones on 4G network said Ookla
Published on July 27, 2018
Yes, it is true that the top Android phones have faster 4G speeds than the iPhone, measured by the no.1 speed test. But if we talk about the new data then it would be pulled together by Qualcomm from a third-party testing firm shows how stark the gap can be. therefore many of the android phones which are having the latest Qualcomm modem typically enjoy download speed that is more than 40 to 68 per cent faster than the iPhone, most importantly the Qualcomm says that if we depend on the modem the iPhone user and the network both phones are on. Ookla one of the biggest firm to test speed test gives the data that the third party testing firm that was released last week was that for the first half of the year the network performance was there. According to the reports, Ookla shows how the Galaxy S9 and iPhone X turn in different performance even when they are on the same cellular networks.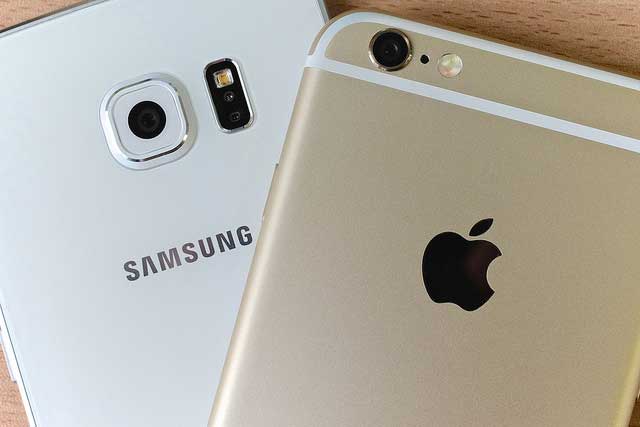 This all is due to using of Qualcomm processor, let us brief you about this, so as part of its Snapdragon mobile processing platform, it includes an LTE modem. In the phones like the Galaxy S9, OnePlus 6 and LG G7 ThinQ, the Snapdragon 845 processor is featured and if we say about the iPhone it has snapdragon X20 which uses either an Intel modem or an older Snapdragon version. Finally, Ookla's data was taken by the Qualcomm and have drilled down a little further, now it was clear that the phones that use Snapdragon 845 processing platform, and those that have either an Intel XMM 7480 or XMM 7360 modem. After this, they decided to look at how those respective devices performed on the networks of AT&T and T-Mobile since that's where you'll find the phone with those types of LTE modems.
After the survey based on 570,000 user-initiated tests on Ookla. It was clear and Qualcomm also said that the Snapdragon phones had 40 per cent faster download times than the Intel XMM 7480 modem and the download speed was even faster over the 7360 modems. The above story was eventually similar to the story of T-Mobile based on 480,000 user tests, where the Qualcomm modem outperformed the 7480 and 7360 by 53 per cent and 68 per cent, respectively, on download speeds.
Intel v/s Qualcomm:
If we talk about the downloading speed the Qualcomm speed was anywhere from 97 per cent to 192 per cent faster on Qualcomm's modem than on Intel devices, this was almost said the worst case scenario. Most of the results of speed are by the users so if it is taking three times as long to upload a video then obviously it has a less speed than Qualcomm.