Amazon's New Fire TV Stick 4K Max Is On Sale For Just $39
Published on November 14, 2023
As the influx of Black Friday promotions continues, recently released gadgets are being marked down for the first time, reaching new low prices. A notable instance is the recently launched Amazon Fire TV Stick 4K Max, now available at a reduced price of $39.99 ($20 discount) at both Amazon and Best Buy.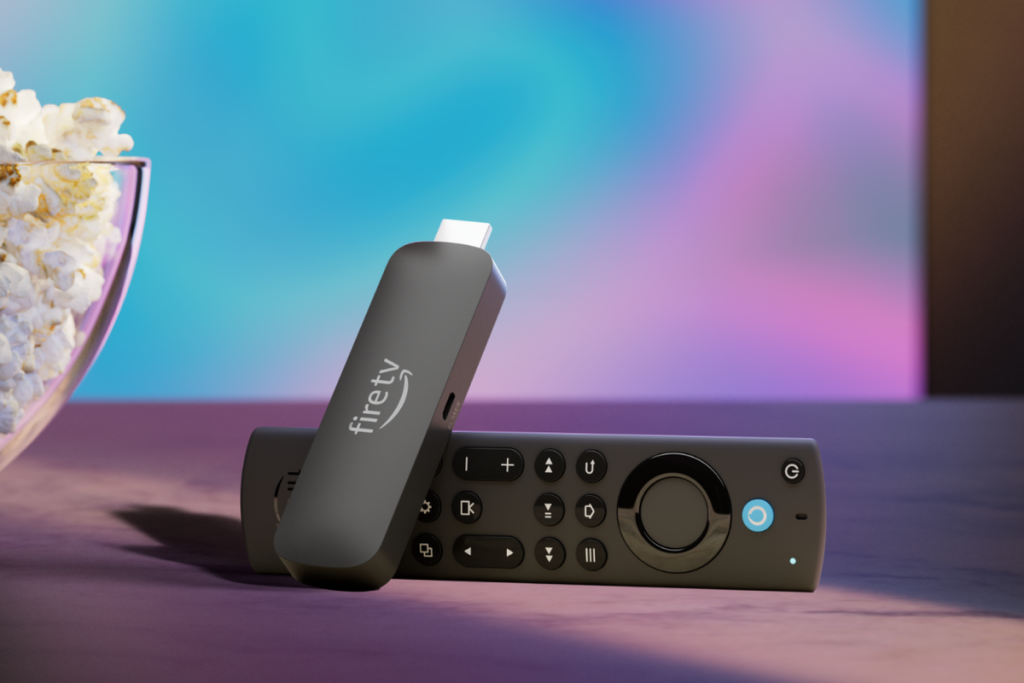 This latest premium 4K streaming device from Amazon closely resembles its predecessor but comes enhanced with improved features such as Wi-Fi 6E support and a doubled storage capacity of 16GB. It also retains its HDR capabilities, including HDR10 and HDR10 Plus. The previous model was highly recommended for streaming, and this latest version follows the same successful approach — an excellent choice for streaming enthusiasts, particularly those who prefer Alexa voice commands. The Fire TV Stick 4K Max, discreetly designed to tuck behind your TV and equipped with an efficient remote, is an attractive deal at the moment.
The trend in gadgets is shifting towards more engaging and playful designs, evidenced by the resurgence of transparent technology. Sharge's clear power banks are a prime example of this trend, transforming a standard accessory into something more visually appealing. Currently, these power banks are being offered at their lowest prices ever. The Shargeek Storm 2 portable power bank is available for $159.99 ($69 discount), and the more compact Shargeek Storm 2 Slim can be purchased for $109.98 ($60 discount) on Amazon, with applicable on-page coupons.
The Storm 2 is a robust power bank with a capacity of 25,600mAh / 93.5Wh, featuring two USB-C ports and one USB-A port, capable of delivering 100W of power to charge even larger laptops. The Storm 2 Slim, though smaller, is equally impressive with its 20,000mAh / 72Wh capacity and nearly the same output options. Both models boast color LCDs for monitoring battery and output levels, and their stylish design is a visual treat. The Storm 2, in particular, has a nostalgic appeal that might remind some of a classic phone model.
In addition to these deals, there are more to consider
For those who find the Fire TV Stick 4K Max too advanced, Amazon's standard Fire TV Stick 4K for 2023, released concurrently, is also at its lowest price. This model, offering regular Wi-Fi 6, is available for just $24.99 ($15 off) at Amazon.
Alternatively, if Amazon's ad-centric approach on its streaming devices is not to your liking, the Roku Streaming Stick 4K is another option, currently discounted to $29.98 ($20 off) at Amazon. Roku's Stick offers a straightforward 4K TV streaming experience, ideal for users new to streaming platforms.
For gamers seeking a large OLED monitor without resorting to a TV or spending a hefty sum, LG's 48-inch 48GQ900-B 4K OLED gaming monitor presents a great opportunity. Now on sale at Amazon for $699.99 ($800 off), this monitor boasts HDMI 2.1 support with a 120Hz refresh rate and rapid response time, making it suitable for fast-paced games. It also features three HDMI ports and one DisplayPort, accommodating both computer and console use.