Amazon is the second-most valuable company
Published on March 21, 2018
Amazon has topped the list again. If reports are believed to be true, the e-commerce giant just overtook Google's parent company Alphabet at being the most valuable company in the world. The Jeff Bezos-led firm holds a current market capitalization of 768 billion US dollars.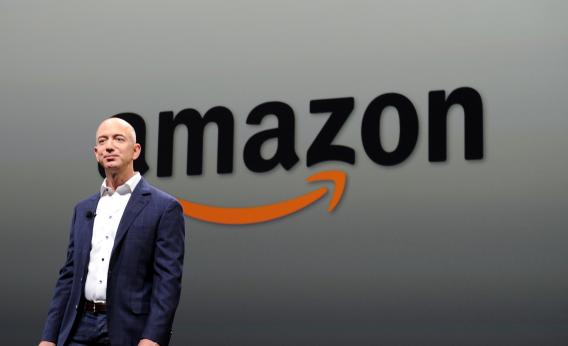 Amazon currently carries that much money as of today, and the number is only rising. On the other hand, Google's parent company Alphabet is presently valued at 761 billion US dollars. The company has consistently held the second position to Apple. Apple is currently valued at around 889 billion of US dollars. The Cupertino giant has firmly held the first position since early 2016.
One of the main reasons why Amazon has steadily experienced progress is because of its innovations. Moreover, its steady climb in market value over the past few years has worked out in their favor. Their stable growth has culminated with a 2.69 percent increase in stock price. At the same time, Alphabet Inc's stock fell by roughly 0.39 percent. Thanks to Amazon's incredible growth, its CEO Jeff Bezos has successfully gained the 'Richest Man In The World,' title. The guy has an estimated fortune of roughly $130 billion.
"It's worth pointing out that Microsoft comes in at a close fourth position with $717 billion in valuation as of today's market close," notes Android Police. "The gap between the three giants is relatively small (what's a couple dozen billion dollars, after all?), so we can expect to see them continue to swap places shortly," the report by Android Police further adds.
However, Amazon's growth is consistently outpaced. When it comes to its arch-rivals, they certainly stand no chance. It won't come across as a surprise if Amazon soon overtakes Apple and retains the first position.