Amazon is Offering AirPod Pro with 15 USD Discount
Published on December 28, 2019
Apple AirPods Pro is one of the magnificent products that the American tech giant released in the last couple of years. The newly updated AirPod Pro got highly critical acclamation, both from reviewers and users. The only concern about the product is its price, like every Apple product. Currently, it is available at 250 USD on the Apple website, and other Apple authorized sellers.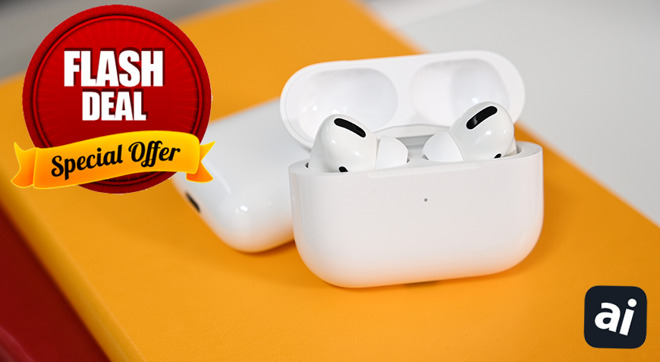 More about the Deal
In the year-end sale, Amazon is offering a 15 USD discount on Apple's AirPods Pro. As a result, the price of the AirPods Pro reduced to 234.98 USD. The recent price matches the lowest-ever price in Amazon. Though 15 USD seems a small amount of discount, considering the original price of Apple AirPod Pro, 15 USD discount is really big considering the legacy of Apple.
Amazon has not cleared about the date of shipping, but the recent deal is available on a first-come, first-served basis. So, check it out before the stocks end. The retail company revealed that it would charge the amount, once it ships the product. Amazon is selling the AirPod Pro combined with its wireless charging case.
If you are not interested in the wireless charging option, you can still opt for the regular variant. The regular charging case is separately available at Amazon at 139 USD. As this is the end of the year, various retailers are selling Apple products with massive discounts. So it is perfect for gifting yourself an Apple product.
Apple launched the AirPod Pro during this year's launch on the 30th of October 2019. Reviewers claimed that this earbud is first of its kind and truly wireless. The noise cancellation is the biggest positives from the newly released product. You can receive calls without any disturbances even in the highly crowed areas, thanks to its superior noise canceling ability.