Amazon is giving out Echo devices, here's why
Published on April 6, 2018
E-commerce technology giant Amazon is reportedly giving out its smart-home speakers Echo devices. According to numerous reports, this move is triggering by the firm's decision to follow in with the shopping credit and other reward options for interested purchasers. If reports are believed to be accurate, then the Jeff Bezos-led firm will be providing this fruitful option specifically for Android gamers. The offer is introducing as a part of company's month-long Challenges initiative. The information was submitted confirmation by Amazon on Friday, March 6.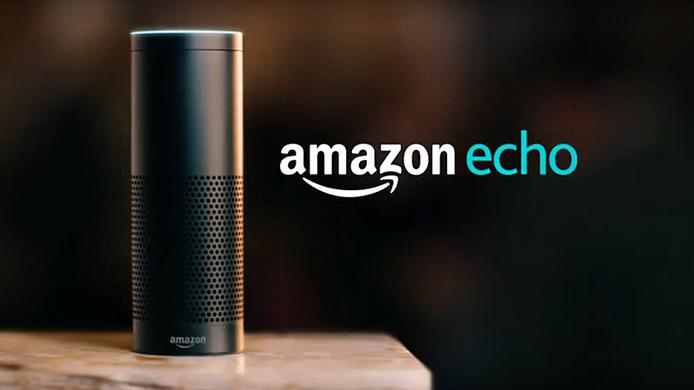 According to a report published by Android Headlines, this Amazon's App store-hosted promotion is specifically designed to incentivize players to pursue achievements in a broad range of Android games and other applications. The system was meant for the first three titles enrolled in the loyalty program being Caesars Slots, Survival Arena and the Family Farm Seaside. All of the lists mentioned above is apparently coming with the option to enable players to acquire rewards. The program is being kick-started today and will go on until April 15. Consumers will be required to level 21 to be able to enjoy this experience. "Reaching level 21 and registering a Clover Statue in Family Farm Seaside will net you $5 in Amazon credit over the next nine days, though that particular offer only applies to new players, i.e., those who haven't already fulfilled those two requirements," the Android Headlines report read.
As far as the Survival Arena is concerned, the system consists of a whole new level of competition, which is known as Challenges. This level of a system enables users to win at least one round of the gadget offerings made by Amazon. However, the winner will also be selected by how the users end up being successful. The players who have to place first will end up winning the latest smart-home speaker Echo. Following which, runner-ups will be giving an excellent opportunity to grab a free Echo Dot unit. After which, third-placed players will receive the latest Fire TV Stick.
Additionally, one can even go on to purchase the 'Amazon Special Offer' in-game item within the Caesars Slots. The option is made available for interested gamers until next Sunday. Apart from this, players will also be provided with an Echo Dot smart-home speaker free of additional charge. According to a report by Android Headlines, Seeker Notes will give players opportunity to win $5 in Amazon credit by merely completing a limit-restraint Easter Egg Hunt event. The program is active from April 16 onward and will continue until April 22. Apart from this, Sweet Road will be giving out $10 in credit to anyone who beats the final level of the Candy House stage.
The same report further adds that the Toy Party is expected to end toward the end of this month's celebration of Amazon App-store hosted games. The latest program offers interested purchasers $10 in credit to beat the tenth level of its time-limited Treasure Hunt. If the players end up winning a particular event that is running from April 23 and goes on until April 29, then they will be provided with equal rewards accordingly. Users will also be provided with the opportunity to win specific challenges with up to six pieces of a six-part puzzle. Users will also be able to compete for other several rewards. There's also a $1,000 in Amazon credit and over $50 of discount on the company's other products. Additional information regarding Amazon's latest offer is available on the official website. Whether the company will extend the offer or not remains to be seen.