Amazon Introduces Samuel L. Jackson in its Voice Assistant, Alexa
Published on December 13, 2019
Alexa is introducing something new and interesting, as well. The company is planning to introduce movie star Samuel L. Jackson in its voice assistant devices. The development is significant, as it might start a new trend in the already competitive market.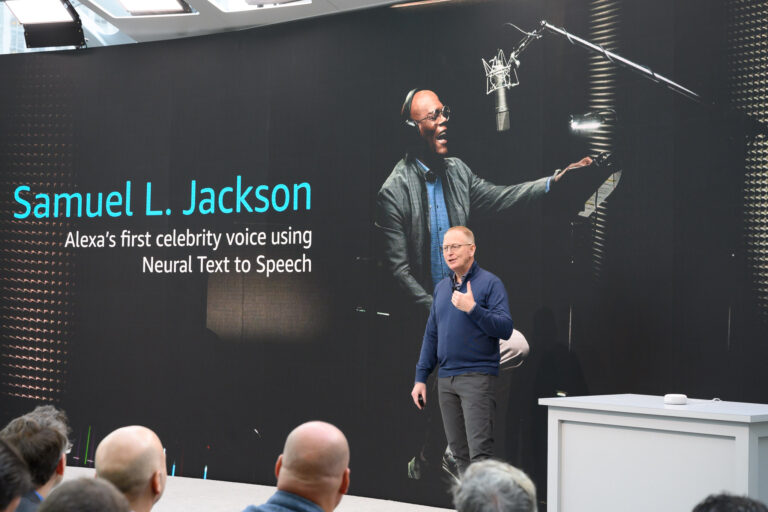 The smart speaker will able to tell you the weather report and other activities in the actor's voice. The company announced the command to activate the actor's voice, which is "Alexa, introduce me to Samuel L. Jackson." The inclusion of Samuel L. Jackson's voice is a part of the company's Celebrity Voice Program. The company announced the unique voice program in its voice assistant in September. Interested customers could opt for the Samuel L. Jackson voice by paying a mere one USD.
Features with the New Development
There are several things you can ask Samuel L. Jackson after the subscription, such as playing rock, paper, and scissors. You can ask Samuel L. Jackson about his favorite vacation spot and several other things as well. He will tell you a joke, he could sing the Christmas song and will wish on the day of Christmas. Amazingly, a celebrity of such stature will wish you a happy Christmas, a dream for many.
Kids will enjoy the recently added feature the most, claimed an expert. If your kids are not listening to you, you can ask Mr. Jackson to ask them to sleep; they will listen to their favorite Marvel character. You could also explore Mr. Jackson's interests, such as his favorite songs and movie dialogs.
The development is remarkable, revealed an expert. Other industry leaders such as Google Assistant and Siri might follow the footstep of Alexa in the coming years. As the cost of the subscription is only one USD, a huge number of Alexa users will opt for this remarkable feature, he further added. While reviewing this development, one of the online sites claimed that the development is futuristics and will inspire other players.