Amazon, Google to spend millions to promote Echo, Home
Published on April 17, 2018
If reports are believed to be true, Amazon and Google are reportedly planning on spending over Rs 60 crore on advertising their smart home speakers. While the e-commerce giant will carry the activity out when it comes to their intelligent home device Echo; Google will be seen doing the same with their Home series of the smart home speaker. The expenditure will reportedly take place in next year. Wavemaker India's Managing Partner, Navin Khemka was reported by Money Control as saying, "Both Google and Amazon have deep pockets. They will spend disproportionately to create the voice assistant category, which is still nascent in India. Its early adopters will be young users who already use voice assistants on phones. They are more likely to buy the speakers that will be adopted by others in a household."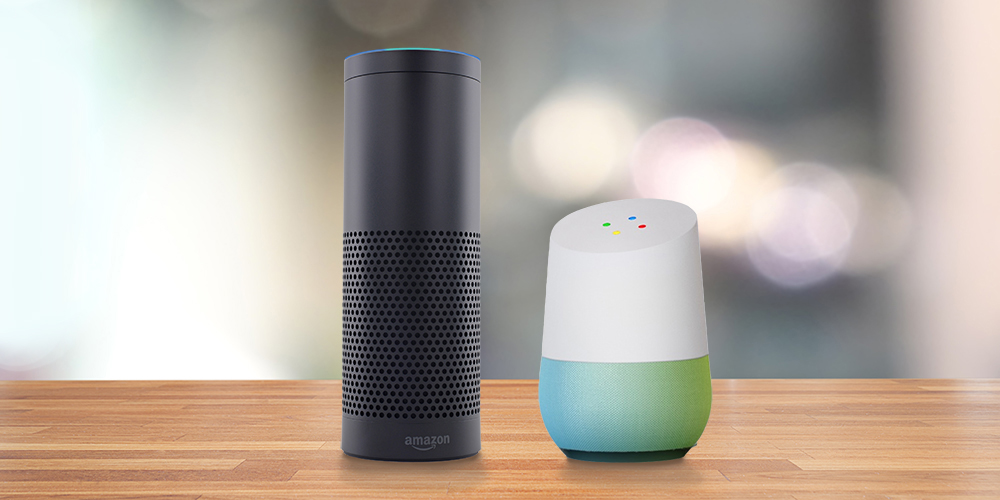 The search giant has reportedly been promoting culture in the recent past, wherein they make use of voice assistants to highlight their smart home devices. The company can visibly be seen pushing Android users through their exclusive 'Make Google Do It' campaign. According to an online report, the campaign – that apparently promotes Google assistance in smartphones – shows young users carrying out several activities. These activities include asking for directions, playing music and even texting by merely speaking to one's smartphones.
The search giant reportedly believes that the increasing use of voice assistants on smartphones would end up directing users' interest to indulge in similar kind of technologies. "We have been seeing an increase in the number of people using Google Assistant on phones," a Google India spokesperson was reported as saying. He further went on to add that smart home speakers represent a new kind of computing paradigm. "We believe there is definite user interest to interact more seamlessly and conveniently with technology, where the voice is a key part of the new experience," the spokesperson added. The Alphabet Inc-led firm is currently attempting to work on Home's multimedia campaign as of now. The company has made a promise to its users. They wish to launch the Hindi language support to widen its user base as soon as possible. The company will also be introducing a print campaign for the same, as has already been carried out in numerous markets.
On the other hand, Amazon is working toward promoting its virtual personal assistant through advertisements. The ad goes on to feature the use of Echo smart speakers to receive news and weather updates. One can even play music, create a shopping list and play games through the system. Amazon did not leave the Indian Premier League tournament as an opportunity to promote its smart home speaker. "The team's focus was to highlight Echo as a family device with varied uses relevant to every member of the family. Our target groups for Echo devices are families that are technology-friendly and willing to spend for convenience," Ravi Desai, director, mass and brand marketing at Amazon India, told the paper.
The e-commerce giant reportedly claims to have been developing Alexa for its Indian customers as the voice assistant is accustomed to local accent, knowledge, services as well as features. "We have expanded her natural language understanding to fully comprehend context and intent, even if the sentences include Hindi, Tamil, Telugu, Kannada, Malayalam or Punjabi proper nouns. You can ask Alexa to add 'atta' to your shopping list. She knows Rajinikanth jokes, follows cricket and is aware that the term 'bunk' is about skipping class and has nothing to do with bed varieties," Desai explained.
It will take time for us to understand how the Indian customers end up adopting the VPA-enabled wireless speaker's system.