All the things that Siri needs to learn from Google Assistant
Published on April 8, 2018
It goes without saying that when it comes to voice assistants, Siri is often recognized as being one of the worst. Even though, the Cupertino technology giant Apple launched it years before Amazon and Google with their respective Alexa and Google Assistant voice assistants, Siri has not been able to be up to the mark as far as their features and performance. The main reason behind this is that Amazon and Google have ended up spending years into pouring millions of dollars' worth of research into the artificial intelligence (AI) technology. In other words, they have made sure that their assistants become smarter and more capable over time. It's not like Apple is not trying to catch up.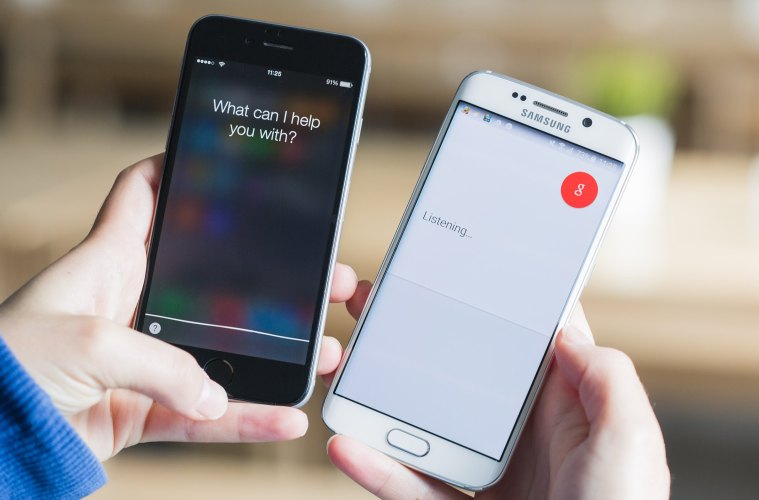 In fact, not only is it beefing up its smartphones with a special type of "neural engine" chip to provide its AI with vigorous power in augmented reality and machine learning technology. But it is also building out its own Siri team. Apart from this, the company seems to be on a hiring spree as far as Siri engineers are concerned. The company is currently looking out for over 161 employees for jobs relating to the virtual personal assistant system. A report by Thinknum further added that Siri openings have accelerated in the recent weeks. Apple has not yet commented on the story, but it is clear that they have the goal of reaching a specific purpose. "According to Apple, Gianandrea will head up Apple's "machine learning and AI strategy" and report directly to CEO Tim Cook," an online report suggests. "Seeing as Giannandrea was responsible for making AI central to Google's overall strategy, his new role as Apple's AI lead seems to indicate Siri might be getting a serious makeover," the report further adds.
Following given are some aspects that Siri needs to improve on:
BETTER SEARCH
It goes without saying that when it comes to search, it will become very tough for Apple's Siri digital assistant to go head-on against Google Assistant. The main reason behind such an event is that the search giant is the king of search. However, there are many different ways to which Siri could become smarter. Siri goes on to feature a contextual search, i.e. the ability to answer follow-up questions. "For example, when I asked Siri "Who is the president of the United States?" and then followed it up with "Who is his wife?", it sometimes misunderstood or misheard me, giving me definitions of the word "wife" instead," notes an online report.
SMART HOME INTEGRATION
Apart from this, it is expected of Apple to include a smart home integration to the system. According to numerous reports, this move is the smartest one made by Google in the recent years. The company goes on to make its assistant central to its overall hardware strategy. The software is not limited to smartphones itself. The latest line-up is a wide cross-platform along with the cross-disciplinary approach that Apple's Giannandrea is known for as such.
SOMETHING UNIQUE
The Tim Cook-led firm is reportedly cooking up some significant changes to its upcoming iPhone device. The Cupertino technology giant is rumored to be working on a new curved iPhone that would be featuring curved edges at the top and bottom. Before this, the curved edges appeared on the left and right sides of the smartphone. If this ends up turning out to be true, then they are following Samsung's recently-released Galaxy S9 smartphone as their ultimate example. The smartphone goes on to feature a curved screen which makes it possible for OLED display technology to existing on top.