AirPlay 2, iCloud Messages don't make it to the IOS 11.3 cut
Published on April 1, 2018
Apple rolled out its IOS 11.3 update recently, due to which the users are finally able to get a taste of the relatively significant upgrade. The update is not substantial in size. However, the majority of the features that come tagged along were expected all along.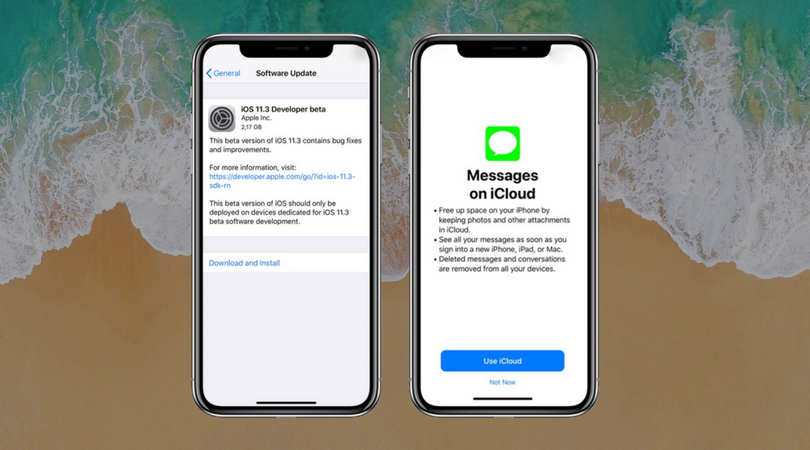 With the release of IOS 11.3 update, AirPlay 2 and iCloud messages can now be accessed by users. The Cupertino technology had a lot on its plate when it comes to the IOS 11.3 update. With the rollout of the latest update, the firm hopes that it can regain the appreciation that they had of the many customers over the battery issues.
As can be recalled, the iPhone users were left frustrated after the firm admitted that they were slowing down older iPhones down to prolong their battery health. However, with the launch of IOS 11.3, they have released a new battery management feature that enables users to turn the throttling feature off on their older smartphones. With the launch of IOS 11.3, they were able to ship some new updates and fixes, out of which were the AirPlay 2 and iCloud messages. However, it appears that they did not end up cutting at all.
"Both features were present in some form or another during beta releases for iOS 11.3, but in the final release notes we didn't see a mention of these exciting additions to the Apple family," notes an online report. Apple announced iCloud messages back in June during their WWDC event.
Therefore, it was naturally assumed that the updates would be present in the update that the company had been working so hard on. The feature was expected to ship with the release with the launch of IOS 11. However, it never did end up taking place. If reports are believed to be true, then the features were pulled off towards the end of the development procedure as a whole. However, it has been a part of the beta testing ever since.