AI, Google Says power Android P
Published on August 14, 2018
Google has finally announced that it is rolling its Android Pie or p to its Pixel Phones. This announcement comes after many months of testing. The Android P update will be coming to the other smartphones after some months.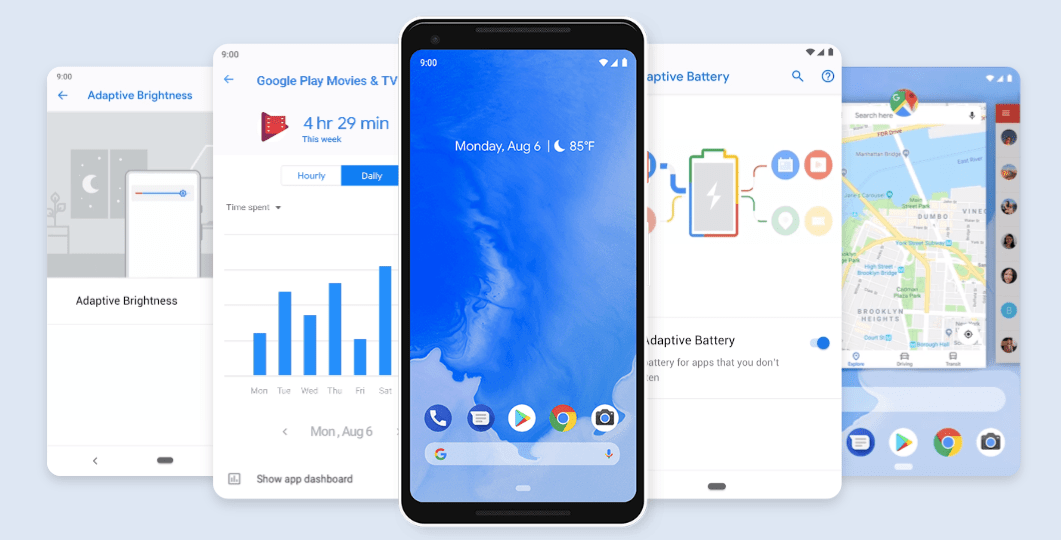 In the Android P update, there are a series of features which will help in making the phone much better.  The phone battery will attain the good battery life on Android. The company has already introduced Doze mode for a battery which is a few years back has made some of the difference. But in this update, it has got a better battery life which is by applying the AI as it does Adaptive Battery in Android 9.
The feature has enabled by default in Android P so that it will follow the use of day-to-day apps. Apps that are not used much will be a shift to the low power state which prevents them from waking up. The apps are not used often as it will not experience any kind of restrictions but they still subject to the standard background limits of the Android.  As per Google, it said that the Adaptive Battery would reduce the wakelocks by about 30 per cent.
The next feature that you will get in the update is smart replies. It has added smart replies to the apps that include Inbox or messenger. But now, it has added the feature so that the apps can take advantage of the AI-assisted suggestions in P. There will be smart button reply which will be flash in notifications I order to offer the smart replies to the messages based on the content. This new feature will be working for all the messaging apps.
The next feature that you will get is the suggested actions. As the time passes by, your phone will learn about the usage of the app which will see that the app drawer will get smarter replies with the suggested actions. The suggestions that you will get will be based on the apps with the features that you access very much.
The update will also bring the modifications to your phones which will keep us notified about the things that are happening around the world. The P will study the notifications that you get and will then try to cut down the noise. This will determine by P after it studies that which notifications are getting opened and which notifications are swiped away.