A new smartphone for kids is out which works as a walkie-talkie
Published on June 18, 2018
The big question arises for the parents that they should give their kid a smartphone? Half of the world is seriously busy in doing something on a smartphone, they have so many advantages as well as disadvantages also. In this criteria of giving a smartphone to your kid fears you that it will convert their child into a hunched-over zombie, and also they are fearful that their child would be distracted from all other things around and also they thought that smartphones at a very less age will mess up their brains in ways we can't even think off, also there are many other bullet points in the list and also very much consequences can be seen. I completely do not agree with the above part that they have so many consequences but also sometimes smartphones help parents and their kids to stay in touch with each other, with a smartphones parents can also track their location and see whether everything is fine with their kid or not and also parents are aware where the child is waiting or something which can bother them.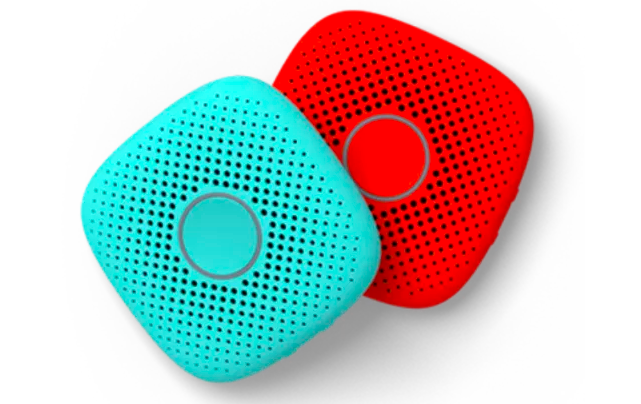 For the above concern of the parents, the best thing that we have suggested them an idea of giving your kid an old flip phone (pink Motorola Razr, I have missed you!), you can completely agree with buying this cell phones because this has recently hit the market but if we talk about the minimalistic option there are many of them. The device called it "anti-smartphone for kids" it is a new device made by Republic wireless because of all that it doesn't have. There is one new phone model which is complete of palm-size and has one button on it which work as a walkie-talkie(yes, your family can pretend to be the modern cast of Stranger Things), as other walkie talkies don't have a wifi option or a 4G support but this phone(walkie-talkie) can be connected via wifi and 4G LTE so you can use it anywhere you'd use a cell phone. There would be no screens, no texting, no phone numbers to punch in. And since it's designed for children ages six to 11 (and also the elderly), it's able to weather some good drops and spills.
This was only possible when the company sent me a couple of relays to test out. My five and a half-year-old Maggie is so bit younger than a target age but still, we are having a great fun with them. When the first set came for trial just after the 15 minutes after Maggie and her dad open the box, they just sat on opposite ends of the house making fart noises. Now we are less concern about something the next day she spent the night at her grandparents' house, and we talked as she was about to go to bed. After all this, she could have just asked my mother-in-law to hand her a phone, but there was something special about this old-school ritual of communication (I added "over and out" to my replies because how can you not?), and it was nice that the device was her own. The most interesting thing is that the sound on the relay is clear and although there's a tiny delay, it hasn't affected our conversations.
It involves very interesting feature which is that if you have multiple family members with Relays, you can talk to them all on the same private "channel" (dinner is at 6 pm sharp!), and if your kids' friends have Relays, they can form a channel of their own. Parents have an advantage with this like they can also choose to speak to your kid through the Relay app on your smartphone, it could be either iOS, Android, and Microsoft, in this technology no data is stored and republic wireless worked with Common Sense to make sure the device is safe and secure. The most important worry to a parent about their kid is where he/she is? therefore, this phone or a relay is GPS enabled so you can see where the kid is and can see his/her current location without calling. There is a lot of hesitation nowadays around digitally monitoring children and also I have my own reservation for older kids struggling to develop independence. This GPS enabled system give kids more freedom, the company proclaims that give kids what we had- that gives them so space to grow, explore, find friends and have fun. Yes it is true that we live in a world where kids do not say that "See ya, I'll be home before dinner" but GPS enabled tracking relays could allow us to do that. It gives parents the power to track their children, you can know that on which street your child is, now where she is travelling, which mall she is visiting like everything you can be aware of.
Now comes the real challenge with this relay. If your child is going somewhere automatically you will receive SMS from your child, you will not get a ring to ignore the things or the messages, how it can be possible you all must be thinking? Yes, it is only possible by satellite to connect and a 4G LTE which allow that end users to take messages instantly. Another disadvantage about this is that it is very small and children might lose it, therefore, to recover this disadvantages company has decided to develop a clip and arm strap to be sold separately so that the relay could not be lost. Battery life? Battery life is not even good, it can last over a day but relay needs to be charged all night every day. The motive brand name Republic Wireless is constantly updating Relay to add more features. The company is working on updates which will soon give you games, streaming music, and a "kid-friendly AI assistant." This device is the best device ever seen for kids known as a relay or a walkie-talkie which you can take anywhere anytime.