7 Technology Tools for Smooth Management of your Business
Published on October 7, 2022
Business management is more than you might have studied in case studies and complex theories back in school. Real-world business management is more than applying ideas to the practical realm. It's finding ways to streamline various aspects of business for efficiency and scaling revenue.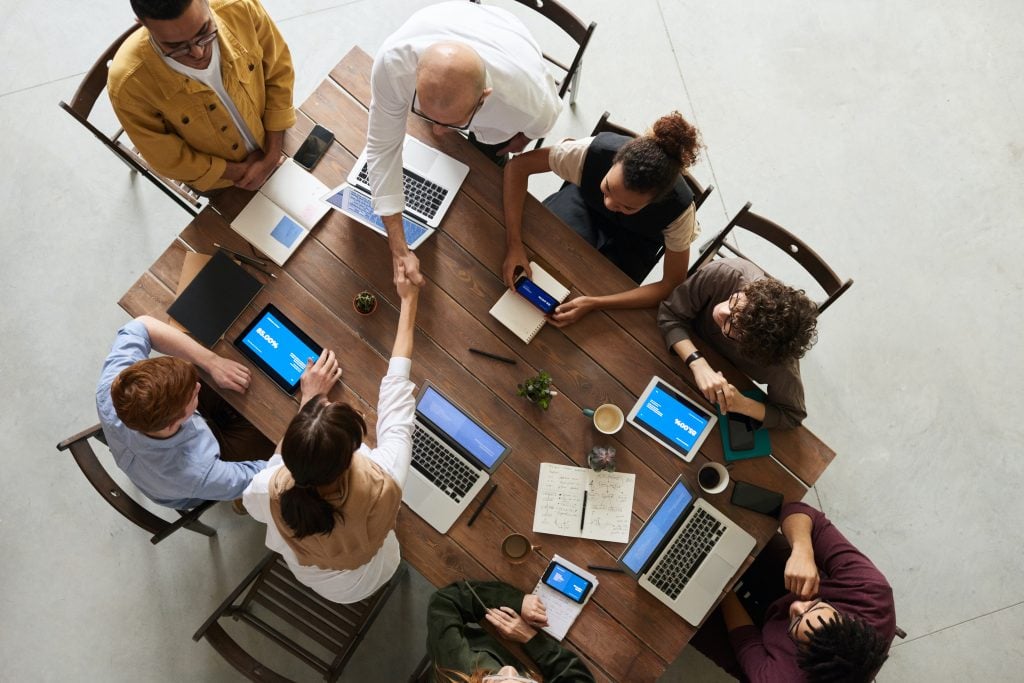 One way business managers can become more productive and boost their team's morale is by incorporating technology. Whether you are a small business owner or work for a large corporation, you're probably already using technology to make things easier. From office management to marketing and finances, there is a software or technological tool to help you smoothly run your business affairs. This article addresses seven technological tools you can invest in to amplify your business revenue and productivity.
1. Communication software
Effective communication is integral to business growth and success. Not only does poor communication make it challenging to fulfill the needs and demands of your clients, but it becomes difficult for your employees to collaborate efficiently. Regardless of company size, ineffective communication between employees can accrue business losses of up to $62.4 million annually.
The world is more connected than ever, and if there is one thing that we can take away from the pandemic, it's the need for efficient communication systems. Whether a business or governmental organization, online tools were the only way to communicate during the pandemic.
Although the pandemic is over, many companies still use communication software and applications like Microsoft Teams or Zoom. Investing in secure and encrypted communication technology can do wonders for business productivity if your workforce includes remote or overseas workers.
2. Subscription Management
Similar to communication, subscription management is a critical component of every business. To automate business processes like invoicing and recording sales, subscription management software like BluLogix can help remove some of your managerial burdens.
 Subscription management involves generating invoices, gathering payments, collecting customer details, and many other tasks. Automating these tasks through a tool can help save time, and you can spend it on other high-value tasks. Specifically, businesses with a large client base, and those low on staff, can rely on subscription management software for timely and seamless payments.
3. Project Management 
Project management software often works side-by-side with communication tools. Whether or not you have remote workers on the team, a project management software like Trello or Asana helps keep track of every project pipeline.
Along with project progress, you can also gauge employee performance based on deadlines and quality of work. Project management tools help with the organization and management of a business by removing the need for conducting time-consuming in-person meetings and calls to discuss work progress. Supervisors or team leads can review work and leave feedback on the platform. Most platforms allow communication and customer relationship management (CRM) software integrations, elevating your team's collaboration and productivity. Project management software also integrates cloud-based storage to exchange essential media files seamlessly.
4. Customer Service Applications 
Customer service is the backbone of every business. Failure to make your customer happy is a shortcut to business failure and loss. Social media makes it far easier for a bad customer review to drive you out of business. With the rise in market competitiveness, investing in a customer service tool or application is more critical than ever.
Customer service tools differ in terms of application. For instance, food and product-based businesses might use customer service tools for ordering or collecting customer feedback. Whereas other tools like ZenDesk can help you connect with your customers one-on-one for more interactive communication. Whatever the role, customer service tools allow businesses to segregate repeat buyers and clients from many potential customers.
This segregation helps create custom marketing and sales strategies to secure more clients. Also known as customer relationship management (CRM) software, customer service tools are essential for increasing sales and revenue and improving your brand's reputation.
5. Marketing Applications
With the surge in digital and content marketing, many businesses have shifted their focus from traditional marketing to online channels like social media and ads. Since this type of marketing is digital, you need tools and applications to make things work.
Now coming to the slightly more technical aspects of running a business, we have tools for marketing automation.
Marketing automation saves time and money. Since cost-effectiveness and revenue growth are integral to business success, investing in automation tools can significantly benefit you. Your business can benefit from SEO tools for research when creating tailored content for your potential customers or applications like Mobile Monkey that automate marketing messaging.
Similarly, your marketing team can save time by creating content in batches and scheduling it for posting through apps like Tailwind and Buffer. 
6. Human Capital Management
Regardless of your business type, employees are your business's most valuable asset. Your team members or employees do the groundwork while you focus on supervision or idea generation.
Employees keep your business running smoothly and ensure that your customers or clients are happy. However, that's only possible if you recruit the right talent for your business. Finding quality talent is a complex process.
Human resource management largely relies on manual work. You have to review applications and interview and train every employee individually. However, you can incorporate software for reviewing applications or streamlining the onboarding process. You can incorporate technology for human resource management for document signing, expense tracking, project management, or analysis.
7. Cloud Storage
As the reliance on technology increases, there is an increased amount of data transfer over the internet. Businesses require secure and encrypted storage solutions for sensitive client information or business data. Manual records are a tale of the past. They needed more storage and were difficult to look after and review. Now, businesses find it convenient to invest in cloud-based storage solutions like OneDrive or Google Drive. Cloud storage negates the need for large server rooms and costly system updates.
Moreover, in-house servers are more vulnerable to cyber-attacks and threats, harming your business reputation and revenue. Cloud storage solutions promise security and are more manageable than physical information records.
Conclusion
Technology offers some of the greatest tools and techniques businesses, and organizations can leverage to become productive and successful. From marketing automation to seamless management of clients and human resources, there is software or application for almost everything. You can effectively manage your business by incorporating a few of the tools mentioned in this article.