4 Stunning Speakers that will Enhance Your Interior Décor and Listening Experience
Published on May 26, 2021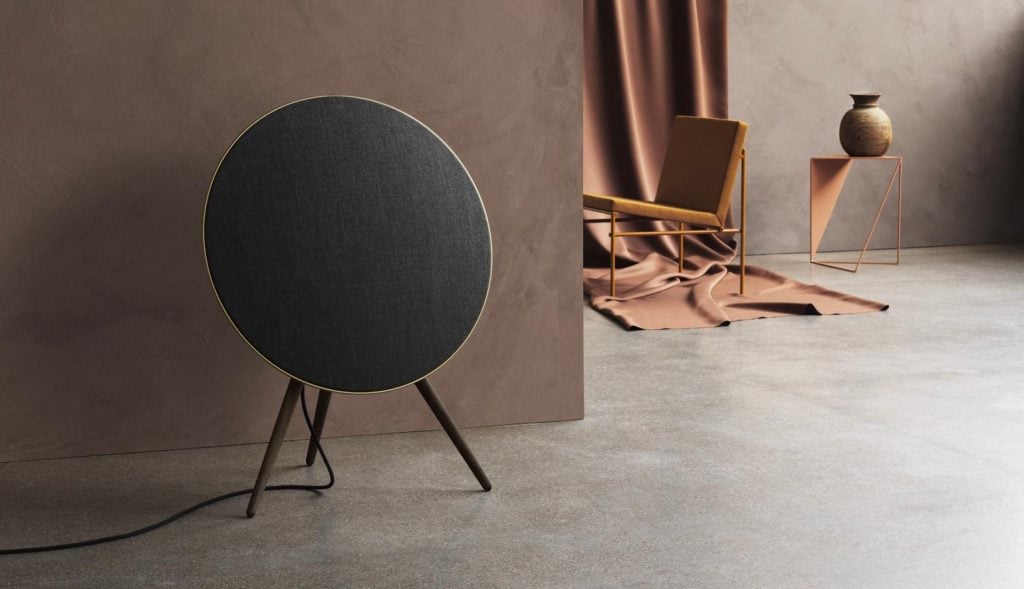 Audio quality usually takes priority when we are trying to find a set of new speakers, because producing quality sound is their primary function. Unfortunately, even some of the best sounding, professional grade speakers look pretty dull at best, and downright ugly at worst! Although this was the norm for a long time, things have changed a bit in recent years. The world's leading audio product manufacturers have realized the need for merging aesthetics with sound quality now. As a result of that understanding, you can now choose between the following four designer speakers.
Bang & Olufsen Beoplay A9
No other company has managed to merge art and sound quality into their designer speakers as well as Bang & Olufsen. The Beoplay A9 Original in both its light and dark avatars are still considered to be among the most aesthetic designer speakers to have ever been released by them. However, if you can get your hands on a Blue Moon Edition of the A9, spend the extra few hundred dollars and get that instead.
Master & Dynamic MA770
Sir David Adjaye is a British architect of international fame, while Master & Dynamic is an audio company which exclusively deals in designer speaker systems and designer headphones. When these two decided to collaborate, the stunning Master & Dynamic MA770 was created. Ever since it was introduced for the first time in 2017, the MA770 has consistently remained a top choice for designer speakers globally. Although it is in short supply, the M&D MA770 is stocked by SSENSE, along with a choice collection of other designer speaker systems and designer headphones.
Bang & Olufsen Beosound Shape
It is difficult to define the Bang & Olufsen Beosound Shape designer speakers in words that will do it justice, because they do not resemble speakers in any conceivable way! Think about a classic set of wood blocks but only colored in a way that those blocks look more like a two-dimensional modern art piece. They look practically nothing like a tangible, designer speaker system with incredible sound, and yet, that is exactly what the Shape is. The designer speaker set is entirely customizable, meaning that how those blocks will be arranged and how much sonic prowess the system will have is decided by the buyer.
Living Voice Vox Olympian
If you are an audiophile who also appreciates aesthetics and has absolutely zero qualms about spending almost $300,000 on a set of designer speakers, you may find the Living Voice Vox Olympian designer speaker system to be unmatched in its category. Each pair is almost completely made from beech wood, except the beryllium-dome compression/dispersive tweeters and the bronze horns. It requires an adequate setup with external amplifiers of course, which will add further to your cost.As an honorable mention, we will include the Bowers & Wilkins Nautilus here. Admittedly, it has been a long time since these designer speakers came out, but they still sound just as stunning as they look. These hold a special place in the heart of audiophiles and interior designers alike