3 Xiaomi smartphones that may hit the market soon
Published on July 13, 2018
If we go for the rumours, then we can say that Chinese smartphone maker may launch its Mi A2 in the coming months. The next phone that may get launched is Mi Max 3 phablet which can be in July. The next big launch may be the Redmi 6A and Redmi 6 in September.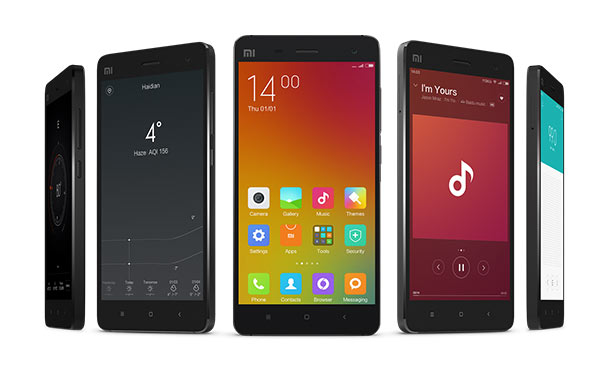 This Mi A2 is said to be the highly anticipated Android One smartphones which are the successor to the Mi A1. This smartphone is said to have a 5.99-inch Full HD+ display along with an 18:9 aspect ratio. It will be powered by a Snapdragon 660 chipset which was coupled with 4GB RAM and 128GB of storage. When it comes to the camera of the Mi A2, then it has got a 20MP+12MP vertical dual rear camera setup, and it has 20 MP camera sensors for taking the selfies. The device will be powered by 3010mAh battery with a Quick Charge 3.0 support. This Mi A2 is said to be a rebranded Mi 6X which has stock Android.
The next phone that can be launched in the next few months is Mi Max 3 Phablet. The look of the Phablet already revealed in some leaks on the web and customers have already known about the look of the smartphone. In the leak, we can see that it has got a bezel-less format and the size of the screen of the phablet is said to be about 6.9 inches FullHD+ IPS display which comes with an aspect ratio of about 18:9. For this phone, it is said that the company may opt for the Snapdragon 636 SoC which was paired with 6GB RAM. When it comes to the camera setup, the phablet will have a dual rear camera system, and the camera will be of 12MP+5MP with LED flash. The front camera will be of 8MP, and it comes with AI function. The battery capacity will be 5500mAh.
The next launch may be a Redmi 6A and Redmi 6. This phone will have a 5.45 inches 18:9 LCD IPS display. A MediaTek A22 SoC will power it while Redmi 6 will be built with Helio P22 chip. This will be available in a 2 Gb/16GB variant, and Redmi 6 will come in 3GB/32GB and 4GB/64GB variants. The camera of the Redmi 6A will be of the 13MP rear camera and 5Mp front camera. The Redmi 6 will have a 12Mp+5MP dual camera and a 5MP front camera. The battery capacity of the phone will be 3000mAh.