Web Hosting: Deciding Which WordPress Option to Use
Published on November 11, 2020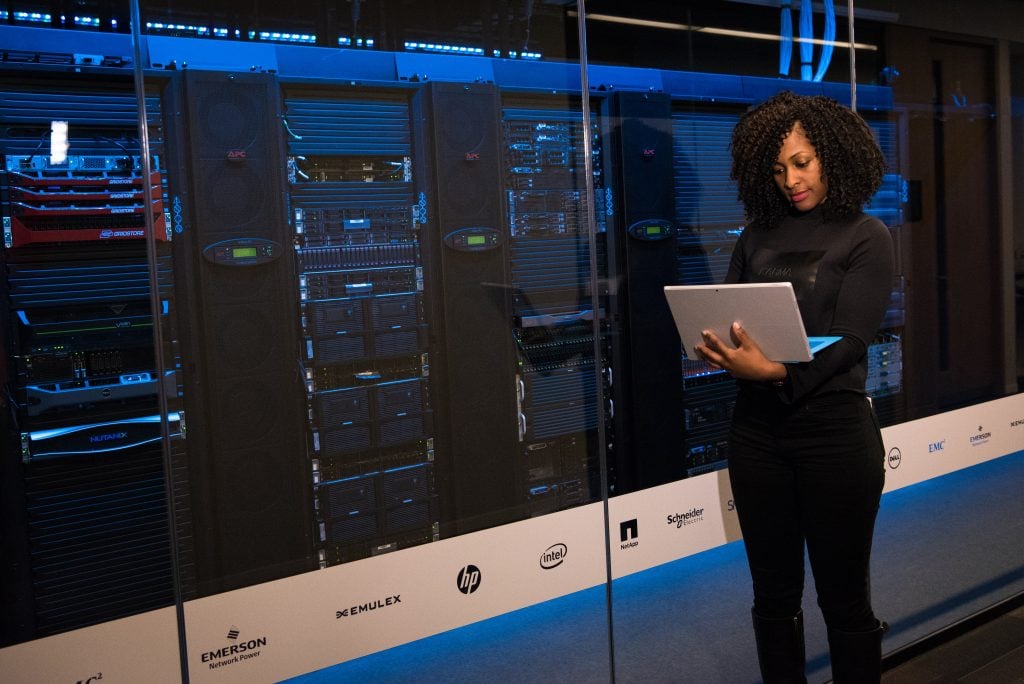 If you have any type of business, then the chances are that you also have a website. If you are a new business and have not yet developed your own website, there are a number of different options available to you. In addition to hiring a web development company to develop your website, you could also create your own using a number of free tools and platforms online.
If you want a simple online presence for your business, then you could probably create a basic website by yourself, without needing to pay for a developer to make it for you. However, if you are looking to have a complex website for your business such as an E-Commerce website, then it's much better to have this professionally designed and developed.
Getting Started
The first thing you are going to need to do is to decide which platform you want to use to create your website. The most popular is WordPress, which is a great content management system (CMS) that is used by millions of websites and companies all over the world. Unless you can code your own HTML, which in most cases you wouldn't, then WordPress is the way to go.
With WordPress you have two different options – WordPress.org or WordPress.com. Though they are basically the same platform and work in the same way, the important difference between the two options is the hosting.
With sites on WordPress.com, they are hosting the site for you on their servers. You can use a subdomain with them such as mynewsite.wordpress.com – or you can register your own domain to use.
With WordPress.org, you are downloading and installing the software on your own hosting account to use. Though this might sound a lot more technical and difficult to do, it actually isn't. Most hosting companies will offer 1-click WordPress installation on all their hosting accounts, so you can quickly and easily set up your own WordPress site on your own hosting account in no time at all.
Does it matter where your WordPress site is hosted?
With the main difference between the two being where they are hosted, one question that often gets asked is "does it matter?" The classic answer for this question is "it depends". If you are creating a hobby website or one just for fun, then having that website running on WordPress.com will be the most convenient option. You don't have to worry about any of the aspects of hosting, setting up the domain and server, etc. Everything is done for you.
You can find lots of information online about different web tools and platforms, as well as web hosting review sites like Fortune Lords, which provide visitors with tons of helpful advice and information. They also offer reviews of hosts that are located in specific countries such as Australia and India.
However, if you are operating a website for your business, you will want to have full control of it, and not be restricted by any limitations or terms and conditions imposed by WordPress.com. This is when having your WordPress site hosted on your own hosting account is much better. Yes there will be some additional costs with the hosting each month, but it's a small price to pay for having complete control.
Finding a Web Host with WordPress Options
Virtually all web hosts will allow you to install WordPress on their servers. It is the most widely used CMS in the world, and it one of the most popular blogging platforms.
If you are going to be running your own WordPress site, and don't have much technical experience, then you'll want to find a host that makes using WordPress a breeze. There are some web hosts that offer hosting packages specially for WordPress users.
There are other web hosts who use cPanel, which is the most widely used server software in the world for web hosting, and this offers easy installation of WordPress. Some servers that run cPanel also have software called Softaculous, which basically allows you to install and set up a WordPress site with just a couple clicks on the mouse.
You'll want to make sure that the webhost you go with has one of these options, otherwise you might have to start downloading the software, uploading it to the server, and running the installation manually. This could be pretty difficult for someone who isn't sure what they are doing.
Setting up your First WordPress site
Once you've decided on a web host for your website, then it's a relatively easy process to start your WordPress website. Once you've added the domain name you want to use for the website to the hosting account, you can then start with the installation of WordPress. This will usually take no more than a couple of minutes.
Once it's installed and up and running, you can then start working on the website. There are lots of other options available to you such as selecting which theme you want to use, and any additional plugins, which are basically pieces of code that allow your website to perform certain functions and add elements to your pages.
There are lots of great online tutorials for building your first website with WordPress, so don't panic if you feel overwhelmed. There is lots of free help out there, and what's more, WordPress is an extremely easy platform to use once you understand the basics.
Deciding on Your Webhost
The web host that you choose to work with should be one that offers high performance, with very little to no downtime, and offer great support around the clock. There are thousands of different web hosts operating around the world, so it's important to take a little time and research the ones you think you might use.
If you are based in India for example, then it would be a good idea to try and find a local web host based in India to work with. This will mean that you will probably get better support in your native language, than if you have a web host on the other side of the world. Also, the fact that the servers are based in the same country where you are located means that the speed of your website and the loading times will most likely be slightly faster than using a server somewhere else.
There are lots of websites and places online where you can read about different web hosts and read peoples reviews and testimonials about them. It is certainly worth the time to research a few of them, and get a better idea of their performances and also customer support, which are two of the most important factors when deciding on a web hosting company.