VOIP – Meaning, Facts, Needs, and Uses for Businesses
Published on March 31, 2021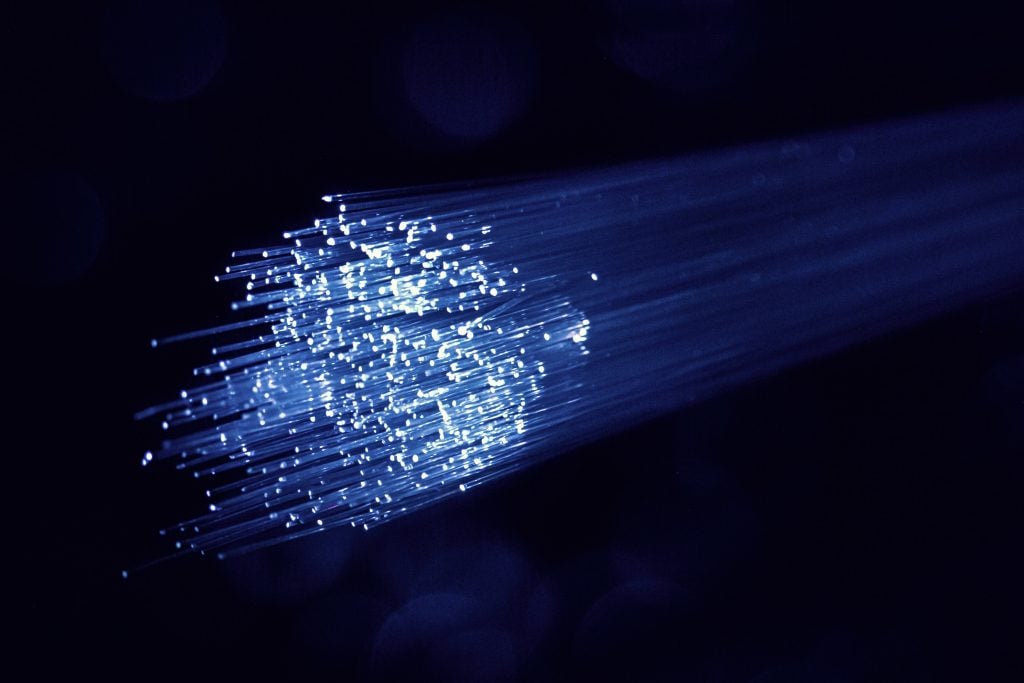 Many enterprise-level statistics reveal that VOIP can help small businesses save phone bills, international call charges, local call bills, and the organization's operational costs. Such is its potential that Business Wire claims the VOIP mobile market to touch a profit growth of $183.7 billion by the end of 2027.
Where it is turning out to be a major hit in the business world, many people are still unaware of its charm and potential. If you are one of those who do not know what VOIP is all about, then here is something meaningful for you.
What is VOIP?
VOIP (voice over internet protocol) is also referred to as IP telephony. It is a process encompassing a group of advanced technologies taking the concept and procedure of multimedia and voice communications to a higher level. There are different terms associated with VOIP, including broadband phone services, broadband telephony, and internet telephony. Here, one can send and receive messages in the form of voice messages, fax or SMS.
Many people live in the misconception that VOIP uses PSTN (public switched telephone network). Those who don't know PSTN is a type of telephony service with limited features. It is also referred to as POTS (plain old telephone service). It won't be wrong to refer to this as the older version of VOIP. When talking about accessing VOIP, you require a seamless internet connection to access and make the most out of it. 
A detailed overview –
There is a set of principles and steps involved in the processing and operations of VOIP communications. At once, you may find it somewhere similar to digital telephony, which includes – analog voice signals, encoding, channel setup, digitization of analog signals, and much more. Here, the digital information is transmitted to be turned into packet-switched networks and IP packets.
Some interesting stats and facts about VOIP –
Wisdom Plexus 2019 report says that there will be more than 3 million active mobile VOIP users by the end of 2021. The number is expected to grow rapidly in the second half of the year.
A 2018 Persistence Market Research reveals that the global revenue of VOIP is expected to go beyond $1954.5 billion by the end of 2024.
2020 IBIS World Report claims that the average annual growth of all VOIP businesses running in the United States has grown at a rate of -1.9%.
2020 IBIS World Report reveals that the VOIP industry employed more than 28,597 employees in the United States in 2019. The numbers are expected to accelerate in the forthcoming years.
Wisdom Plexus 2019 report suggests that the market saw a hike of 17% in the computer-to-phone VOIP Services from 2019 to 2025. It is the highest graph among all the types of VOIP services delivered so far.
As per Persistent Market Research 2018, the Asia Pacific is expected to be the leading VOIP service provider market, having projected revenue growth of more than $100 billion by 2024.
The untold perks of having a reliable VOIP system for your business –
One of the major reasons why most businesses take the route of VOIP is saving a huge amount on office expenses. Most VOIP services and plans come at a lower cost as compared to other similar services like traditional phone carriers, especially for long-distance call connections. When it comes to making international calls, most VOID providers charge lower than the standard charges applicable on international voice or multimedia calls. Such reasons have been making this service a preferred source to initiate communication among businesses and professionals all across the globe. 
The interesting line of features –
VOIP services come with a line of meaningful services aligned with the unique set of features enfolding the advantages of using it. Some of the most common perks of using VOIP services or systems include – called ID activation, call forwarding, call screening options, and much more. Typically, these options are not available in traditional phone carrier services.
It allows having more and more users on the table –
VOIP systems offer improved operational flexibility in terms of when and where the employees work. It works on uniting the multiple locations under a single system making it a perfect model of decentralization. What makes it even more meaningful to use and practice is the integration with cloud-based solutions, which permits the organizations to execute complex operational options while keeping a hawk's eye on the on-premises systems.
The organizations which are practicing work-from-home or remote work culture tend to enjoy the maximum perks of this system. Using the right VOIP system, you can use the official business contact numbers for calling purposes without using the cellular minutes. Here, the professionals can prefer to use different communication tools like video conferencing, which helps you stay connected while giving the company enough room to welcome new employees on board.
VOID is fully scalable – When it comes to adding a new line or contact number to your business numbers, VOID offers you many easy and effective options. Unlike the traditional phone carrier, VOID helps to set an additional communication line and contacts to streamline the process without disturbing the whole system. All it requires is the additional lines to set up the digital account on the main dashboard. It hardly takes a few steps to complete the process and get started.
All in all, it does not require even a single piece of hardware installation to add or remove an additional line of communication.
The final thoughts –
VOIP is a pro method to initiate voice and multimedia communications among different groups and individuals at the workplace. This requires an active and seamless internet connection to commence communication between two parties. Some other standard terms used to describe VOIP includes – broadband phone services, internet telephony, and broadband telephony services. It has turned out to be a significant reason for people to look upon seamless communication mediums taking the corporate world to the next level in a short passage of time.