Vizio 2018 M-series, P-series TVs now official
Published on April 11, 2018
Technology giants including Sony, LG, Samsung and TCL among others can be seen putting a popular picture-enhancing technology, full array local dimming in their lineups. Their product lineups end up with high prices, and one of the main reasons for it is the feature. However, it goes without saying that no company does local dimming as well as Vizio does. The American company recently took the wraps off its 2018 TV lineup. The list consists of five different series and 19 splendid models. The company made the announcement earlier on Tuesday. The record further goes on to include a whopping 13 with full array local dimming (FALD). No other manufacturer has more than six FALD TVs in its 2018 lineup. Therefore, Vizio goes on to become the first of its kind to feature such an impressive ability.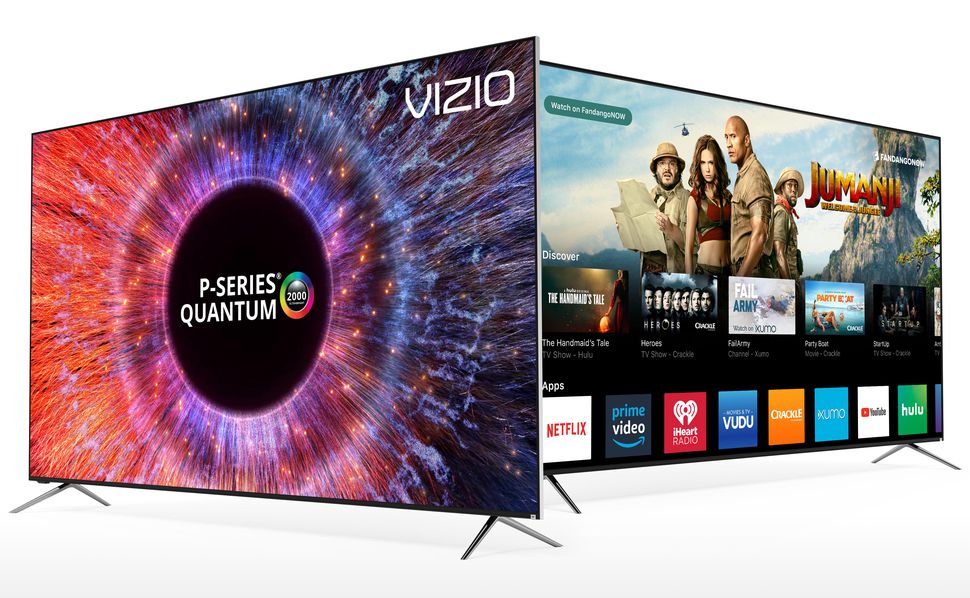 The best part about Vizio's latest list is that the product come at an extremely affordable price. For those who aren't aware, the FALD ability allows a specific television to brighten and dim different regions of the screen independently. This ability goes on to improve the contrast in the tv. However, it is essential for such features to exist especially when a television with high dynamic range (HDR) technology is present. HDR on LCD TVs look a lot better if such functions continue to live. HDR goes on to provide the best kind of in-home video quality in the market at the moment. In all of the previous tests carried out by media publications. Vizio's product lineup has always been faring well. As mentioned previously, one of the main reasons why the company's products are so popular is because of the affordable price at which they arrive. "While many of its budget sets can also do local dimming, Vizio reserves its best image quality features for the mainstream-priced M- and P-series. It also introduced a new flagship TV in just one size, the 65-inch P-series Quantum," read a report by CNET.
Specifications
By the specifications that come featuring the Vizio's latest lineup, it is safe to say that the P-series of Quantum TV should deliver the best kind of image quality in the market at the moment. According to the claims made by the company, the television reportedly goes on to feature 2,000 nits of peak brightness. We are not sure whether this information is accurate, however, it is equally essential for video quality buffs and its prodigious number of local dimming zones to consider this seriously. Apart from this, there's a bunch of quantum dots that will end up achieving a wider color gamut in comparison to the rest. As far as the standard M and P series of televisions from last year is concerned, there is a significant difference.
Even though, it is not necessarily a bad thing – our favorite TV for the money in 2017 was the M-series. While the 2018 versions have an increased number of zones. The company has also gone on to detail its step-down E and D series sets. As far as E-series is concerned, the FALD Dolby Vision HDR equips itself with 16 different zones. Unlike the 2017 E series, it also extends support for Dolby Vision HDR. The entry-level D-series, meanwhile, loses local dimming and Dolby Vision but can work with HDR10.
Technology giant Vizio has gone on to address another critical issue, i.e. all of its latest product lineups include a built-in TV tuner, just like the one that appears in most advanced televisions these days. The price at which such innovation is offering is genuinely fantastic.