Top Digital Sculpting Software for 3D Modelling In 2021
Published on June 29, 2021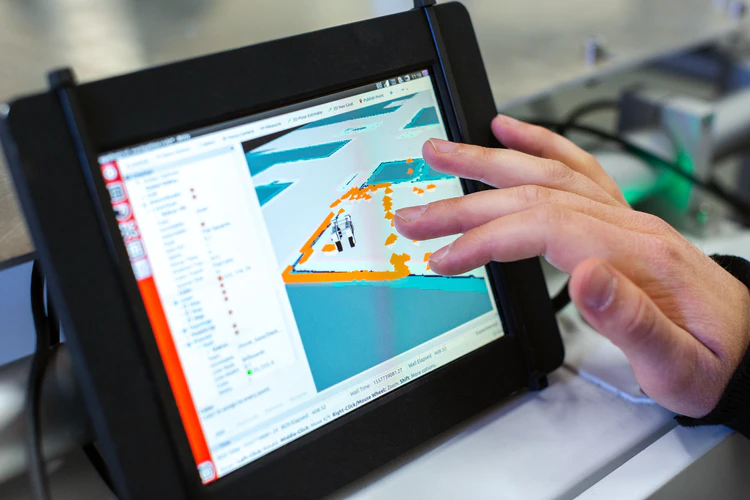 You may easily increase your job options with 3D sculpting software, as there is increasing demand for individuals active in this field. According to the truths of today, TV and film material are being invested by increasingly streaming firms so that skilled 3D and VFX artists and animators can easily find paid work.
Furthermore, the global pandemic shutdown also hindered physical filming, making the CG content increasingly demanding and vital.
Regardless of the 3D projects you wish to make, the greatest 3D sculpting software is available to you to cope with your task. Some tools demand mastery, particularly if you are a beginner user, while others are perfectly intuitive and enable interesting graphics from scratch.
What Is 3D Sculpting Software?
3D sculpting software design suites that offer tools to treat an object as a real-life model built from clay besides typical 3D models. The fundamental activities you can accomplish with the model are pushing, pulling, smoothly picking, or squeezing it to assume its ultimate form.
The geometry used to represent the model in the various sculpture programs may vary: each offers different benefits and limitations. For example, some programs use voxel-based geometryor mesh-based geometry or maybe a combination of basic geometry representations.
3D sculpting software is popular among CG visual designers, players, and creators because it allows you to include features into models that would otherwise be difficult or impossible to build by traditional 3D modelling methods. You may also generate photorealistic or hyper-realistic effects with a wonderful sculpting tool that applies to the film or animation business.
ZBrush.
ZBrush 2021 is an application that Pixologic developed for digital sculptures and combined 3D modelling, texturing, and painting. It is considered one of the best and most popular 3D model software solutions. ZBrush does not create its models using CAD programs. Instead, it uses sculpture-like "3D pixel" technology. Each pixel contains information on the depth, orientation, material, and colour value making ZBrush one of the most user-friendly software for modelling and texturing.
Essentially, it is targeted at experienced users, as this software has many complex design-friendly functions and tools. ZBrush is the industry standard for high-detail digital art in film, computer games, and illustration. It offers customization for almost everything from sculptures and brushes to materials and renditions.
Sculptris
Sculptris is a free digital sculpture tool created by Pixologic. If you're new to the digital world of sculpture, Sculptris is the ideal place to begin. It shows you the fundamental things that ZBrush can do.
Sculptris gives an amazing introduction to the 3D sculpture world. Even for individuals with little or no experience in digital art, its features are easy to learn yet robust enough to develop detailed basic models. You can also import 3D meshes (.obj) in Sculptris for further detailing and modification. Sculptris's only downside is its limited functionality. So when you're ready to take your Sculptris creations to the next level, it definitely makes sense to check out ZBrush.
Mudbox
Mudbox is the major competitor of ZBrush and was purchased by Autodesk. The application allows digital sculpture, painting, and displacement with excellent resolution. Models built using Mudbox start with polygon mesh altered with several tools. It employs a more traditional method concerning the program than ZBrush.
It is possible to partition the model and then model the various volumes of the part with the available polygons. Mudbox, the more traditional software, also employs layers to store many passes in depth. Add masks and mix them in the layers. This allows users to model their 3D model without continual modifications.
Blender.
A blender is a software developed by the Blender Foundation for open-source 3D modelling. It offers 3D modelling, rigging, video editing, simulation, rendering, compositing, motion tracking, and game production.
Blender's sculpting program is advanced but yet perfect for beginners because users may sculpt and create components without worrying about extending the underlying mesh thanks to the current version and frequent software updates. Users can also consult the tutorials and instructions page.
3D Coat
3D Coat is another interesting sculpting program. Its key features include its highly strong textures, UV mapping, and tools for painting. The main 3D modelling element of the software is somewhat unconventional and differs from the other tools featured here. However, if your first concern is to 'coat' your model, a 3D Coat is your best friend.
Cinema4D
Cinema 4D is a powerful digital sculpting tool, rendering and animating 3D models. Although sculpture characteristics were added to the program in 2012, the software focuses mainly on complex animations and rendering. However, the sculpting characteristics are really powerful. Professional users will be delighted with the multi-resolution, powerful symmetric sculpting options of Cinema 4D, but new and intermediate users can contend with the steep learning curve of the program.
Final Words
The easiest approach to work with millions of polygons is to use these 3D sculpting programs in your workflow. It is not difficult and impossible anymore to create highly detailed models. Thanks to these user-friendly high-end tools, 3D modellers' lives are easy, and the learning curve is enhanced. With easy-to-learn 3D printing procedures, new prospects are opened for digital art and 3d modelling.