Top 10 Technologies for Robust Web Application Development In 2021
Published on August 30, 2020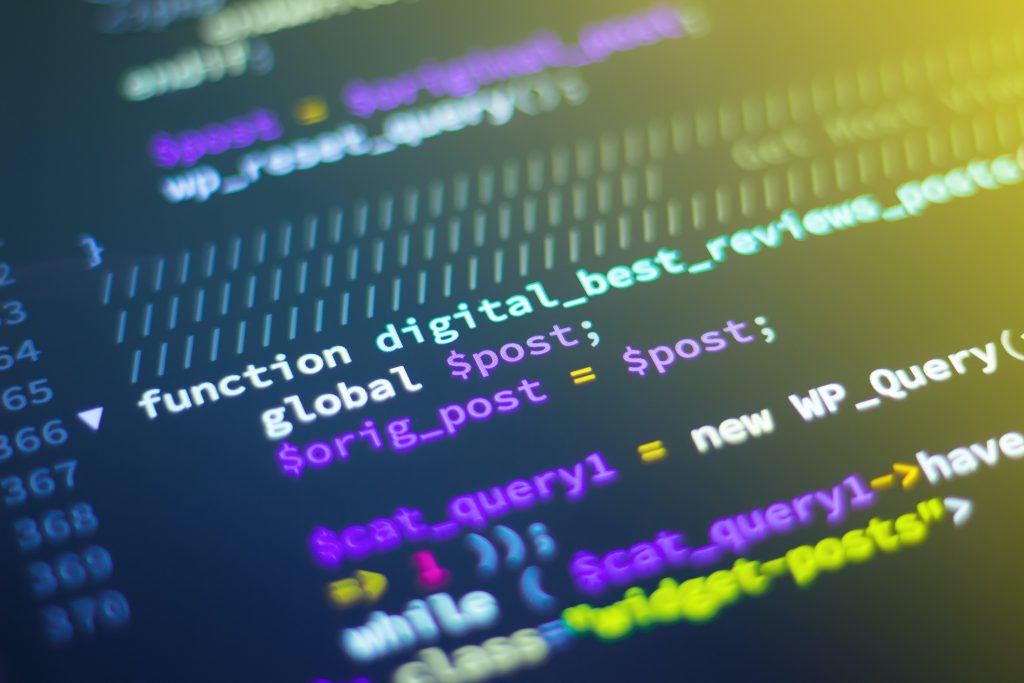 The technological world is dynamic and evolving at a fast speed. Professionals associated with technology know they continuously have to be aware and updated with the latest developments. Web application development is witnessing massive progress in every industry. Its future has a profound impact on the end-user and the way businesses function today.
Web Application Development 2021 and the top 10 technologies to embrace
There is a vast growth in the development of both web and mobile apps today. If you are associated with the IT industry, you must be aware of the latest trends and technologies for the future. When you get this understanding correct, you can update yourself with the latest skills and determine the right kind of jobs you can do. So, what are the top 10 technologies for 2021?
Experts in web, software and mobile application development say you should optimize the following technologies for your future projects-
1. Artificial Intelligence – Applies to computers programmed to mimic the intelligence of humans. AI can perform tasks quickly and accurately than humans.
2. Automatic Testing – An affordable solution for web development. Deploys the benefits of computerized tests for discovering issues in a web application.
3. Extensions – This is an under-estimated technology that most web developers ignore. However, software engineers are now using this innovation to boost user engagement and value. The Chrome Extension is an example in this respect.
4. Mobile Traffic – Users are now searching for information online with their cell-phones. Web developers need to focus on versatile design and substance for positive customer experience on portable devices.
5. JavaScript frameworks – It is one of the most widely used languages for web development. Promotes a front-end and robust system. Likely to include testing, UI, UX, and other items in 2021.
6. Featured Google Snippets – Helps to boost user engagement and value. Snippets of data are taken from mainstream websites and highlighted for users. This helps them to get essential data faster.
7. Voice Search – Siri in 2011 gain tremendous popularity, and similar voice search recognition programs and apps will be the future of 2021.
8. Cybersecurity – Efforts to protect web apps and programs are likely to surge multi-fold in the future. Threats to security and the potential to increase with the advent of 5G technology in 2021.
9. Progressive web apps – They promote the user experience, and it is anticipated that 2021 will see PWAs with HTML, JavaScript, CSS, Angular, and React.
10. Serverless architecture and apps – Reinforce web development apps, reduce spending, and prevent data misuse.
Web Development Services and Innovation
Innovation will be an integral part of web development services. Here:
· Developers need to choose their technologies wisely.
· They should not be tempted to use all the technologies at once.
· Their goal should be to produce faster and safe results for the end-user.
Popular 2021 trends for a mobile application development company
New trends will impact every mobile application development company. The prevalent trends for the future will be-
· Augmented and Virtual Reality
· Internet of Things (IoT)
· Beacons Technology
· Predictive Analysis
· 5G technology
· Chatbots and AI
Software development outsourcing and customized solutions
Small businesses should also optimize Software development outsourcing for their needs. The trends for 2021 for software development are-
· Big Data
· Blockchain
· Mixed Reality
· Continuous Integration along with Continuous Delivery
· Artificial Intelligence
· Internet of Things (IoT)
Web Application Development is progressing at a fast pace. A developer being aware of the best trends and technology for 2021 will surely give you a career edge. Choose your technology wisely to keep pace with industry demands and the end user's expectations with success!
Photo by Shahadat Rahman on Unsplash