This is how sometimes Amazon Alexa fails to follow your command!
Published on December 24, 2018
Amazon Alexa which was one of the most awarded and rated Smartspeaker in the market is getting problems. This device is full of feature and always adds plenty of features whenever needed. This device has a great demand other than Google Home as well as Apple Siri. Last time it was listed that Alexa has added a new feature which can ask your opinion for the song, "do you like it"? The liked songs from the user are converted into a liked songs list which a user can play by just giving a command that " Alexa play liked songs". This feature is really awesome and got mostly positive reviews from its user as well as by the critics.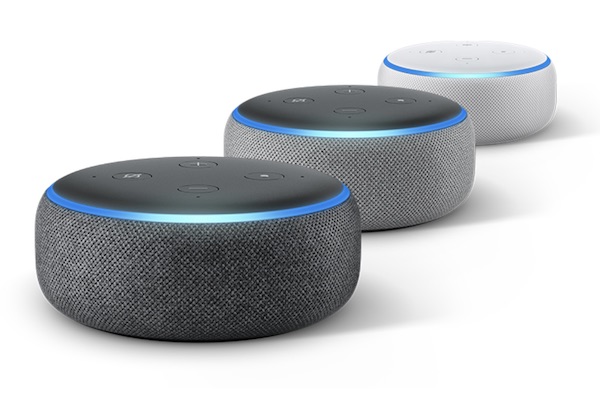 Also, the above feature was claimed as to be the best feature by Amazon Alexa. The worry comes that if this type of loved gadgets will stop working then? Yes, these devices help the user to easily relax in the comfort zone and just give several commands. But on Christmas days this device was having a lot of trouble which leads to the frustration of users. Amazon Alexa completely bends down for the answers and got stopped at last.
The point comes that when on Christmas day it was asked with the questions it really bangs because of high load and simply responded it by saying that "Sorry, I'm having trouble understanding you right now." The problem was found when the reports came that the servers which are controlling all the Alexa devices have become overloaded because of an excess of demands and too many questions. It is bit obvious that anything which will have the excess of loads will get frustrated as well as down.
This incident was taken place on Tuesday morning i.e. on the day of Christmas. The official report and complaint about the Amazon Alexa were coming from the user's twitter post. The main complaint started with the post that Alexa is not able to play holiday songs nor answering the recipe making instructions.
Amazon directly answered to the user's complaint about Alexa and said that it was just because of the overload of virtual voice assistant which results into connectivity issues to the users. Therefore now the issues have been resolved by Amazon. The major fact which is worrying us is that if this will happen again and again then there is no use of Amazon Alexa.
holidays are the big day when these devices are in use and if this day will result in frustration or irritating day then it is useless to have an Amazon Alexa. As you all were aware that it is not the first time Amazon Alexa is having such as problem. In the last 2 months, Alexa has a problem in which in which its recording was sent to any of the users which results in disputes. It is much better than the user should have bought Google Home because till date no issues have been focused up for Home Mini.