The Six Best Google Ads Agencies & Companies
Published on February 1, 2021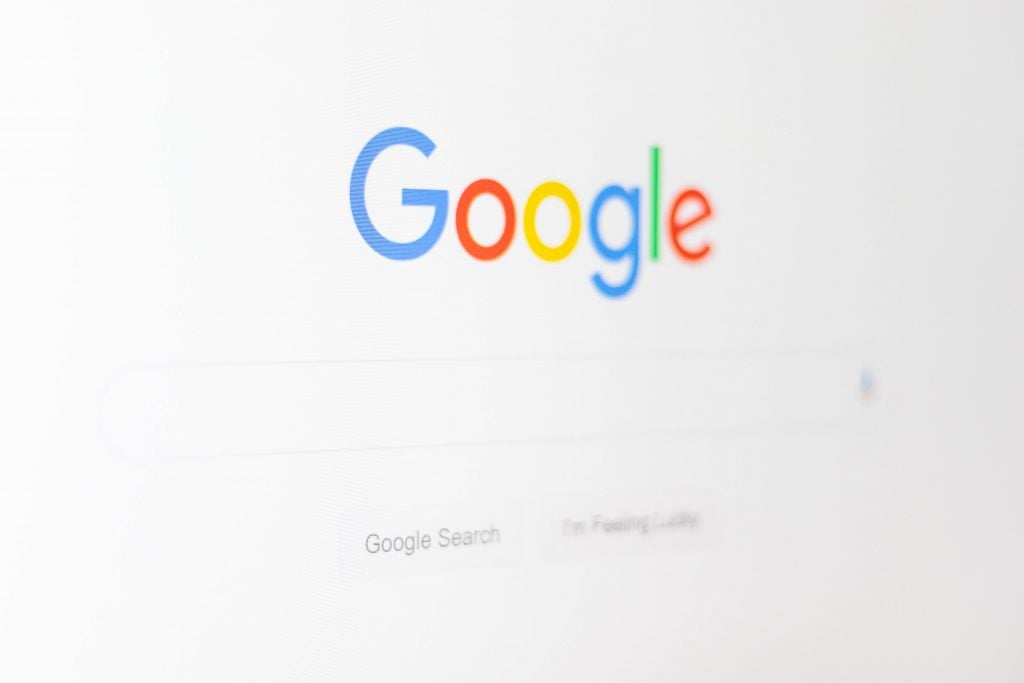 Google is the largest search engine in the world. In a day, it receives over 5 billion search queries. Such a large audience presents the opportunity for advertisements. Over two decades ago, Google developed the Google Ads platform for paid advertising. Google claims that advertisers on Google Ads make eight dollars for every one dollar they spend.
Despite the promising results and need for Google Ads, businesses still lack time to train and implement best advertising practices. Therefore, it would make much sense to outsource your Google Ads management, among other digital marketing strategies.
What Are the Six Best Agencies to Manage Google Ads?
The following are some of the best Google Ads agencies and companies to consider:
1. BizIQ
BizIQ is a full-service digital marketing agency that offers a variety of services, including Google ads management. Our main services include search Engine Optimization (SEO), local brand management, design and branding, website design and development, paid media management, content marketing, and social media management. Google ads management service falls under underpaid media management. Our goal is to help businesses to increase their visibility, especially among local customers.
We offer the following under Google ads management smart bidding strategies:
Conversion Tracking: Conversion tracking involves tracking of actions that are valuable to your business. It could be a purchase sign-up for newsletter or downloading an app. It would help if you decided which actions are most important to your business.
Broader and More Focused Ads Targeting: We help you to balance between targeting an audience already too large and ones that are too small. BizIQ tailors Ads using the relevant keywords to target where your customers are.
Use of Keywords in Multiple Ad Groups: We help you create an ad campaign with multiple ad groups' unique ads and keywords and keywords that trigger your Ads. BizIQ practices ongoing keyword management as they appear in multiple ad groups.
Ads Target Customer Needs: We help you create ads that are tailored to your customer needs. Ads are clear and communicate proper expectations.
At Least Four Ad Extensions: We incorporate the proper extensions into your Google Ads. Extensions provide additional information, location details, call buttons, text, and links to your website.
Three Ads for Every Ad Group: Every Ad group needs three ads to cover different aspects of your products or services. These ads help you to cast a wider net for leads.
2. AdVenture Media Group
AdVenture Media Group is a fast-growing digital ad agency From New York that specializes in PPC advertising. The agency has worked with over 550 service and e-commerce brands and manages over 50 million dollars from several Industries for Media spend. AdVenture started as an AdWords training company. They treated over a million students in Facebook ads, Google ads, landing page design, and remarketing. Later, they advance to agency services for landing page design and Google ads. AdVenture has rapidly grown and also offers enterprise AdWords management. They have some major clients like AMC Networks, Forbes, the UPS store, and more.
3. Ignite Visibility
Ignite Visibility is one of the best search engine marketing companies. They have over 160 clients worldwide and over 100 million in Ad spend from these clients. Ignite Visibility focuses its services on pay per click management and search engine optimization. They rely on proprietary technology known as the "Forecaster Method" to get results forecasts for their services. Ignite Visibility has a low client to employee ratio, making it possible to dedicate ample attention and time to their clients. They also have some high-profile clients like the knot worldwide Tony Robbins the general insurance. More in 2018 and 2019, big nine visibility received an award for the number one pay per click company in the United States.
4. Disruptive Advertising
Disruptive Advertising has close to a decade's experience in results-based relationships. They focus on long-term client relationships where both the agency and the clients focus on completing their goals. Disruptive is a Google Premier Partner. A large number of their 152 employees is made up of paid search consultants.
Apart from setting up and managing Google Ads accounts, Disruptive can also help reinstate suspended AdWords accounts. Disruptive works with midsize to large clients. In 2019, they generated a revenue of $20 million. Some of their clients include Behavioral Health, Bloom, Columbia Southern University, and more.
5. JumpFly
JumpFly is an agency with its primary Focus on paid advertising and secondary Focus SEO. When set up and manage PPC accounts for Microsoft Ads, Google Ads, Amazon, Facebook, and other platforms. Other services include shopping feed management, TiK ToK advertising, Instagram advertising, and PPC audit. JumpFly relies on technology like performance monitoring, call tracking, and dynamic reporting to deliver its services. The agency has 17 years of experience in paid advertising. They offer their clients a money-back guarantee and take monthly payments. JumpFly has 400 clients in various industries, especially consumer goods and retail.
6. WebMechanix
WebMechanix is a digital marketing agency that serves medium-sized too large companies. They offer services of a full moon service digital marketing agency, and paid advertising is among them. WebMechanix has an 80% customer retention rate. It has been featured in the Inc 5000 list five times. Moreover, they are a HubSpot Diamond Certified Agency partner and Google Premier partner. Some of their clients include Revere Bank, Trinity University, Kettle Bell Kings, Wirewheel, Shenandoah University, and more.
Professional Help with Google Ads
Any digital marketing strategy calls for some level of expertise and experience. You can focus on other areas of developing your business if you get professional help with Google Ads and other digital marketing services.
Some businesses hire a full-service digital marketing agency, while others only hire niche-specific digital marketing agencies. It is better to get a full-service digital marketing agency to save on costs, time and achieve more successful marketing campaigns. BizIQ is a full-service digital marketing agency and PPC management company that will help your business grow in areas like SEO, website design and development, content marketing, paid media management, and more.