The best laptop in the market: Lenovo ThinkPad Extreme X1
Published on December 17, 2018
Lenovo is the most favourite brand of the youth in the products of laptop and tablets and also it is going equally with all the features which are emerging in the market. Lenovo gets proud to be a large quantity laptop seller and that too with good response from the customers. Also, Lenovo has good reviews by its users and also have well-satisfied users. The brand Lenovo is also famous for bringing new laptops to the market following the needs of the user or people. Lenovo's earlier model IdeaPad 100 emerged as a best-seller laptop in the market and with a maximum number of sales. It is because Lenovo is being famous for giving more features in less price, in the same way, this IdeaPad holds 4GB of RAM with a great 500 GB of storage with a great i3 processor and an interesting feature is that it also gives an integrated graphics card which is good for the user and just at a price of $368.59 which is cheap.
Lenovo has a good technology laptop, in the same way, according to people requirement Lenovo is out with a new Laptop named Lenovo's ThinkPad X1 Extreme, it is just one of the updated model of ThinkPad series. Lenovo has made it so well that it completely gives the rich-business look with a solid-built design. This laptop is basically known as an ultralight powerhouse laptop which handles all the computer loads without any problem and solves it much easier. Also, it is a much expensive laptop. This ThinkPad X1 Extreme comes in two configurations, one cost around 2,004.89 and the other around 2,860.27.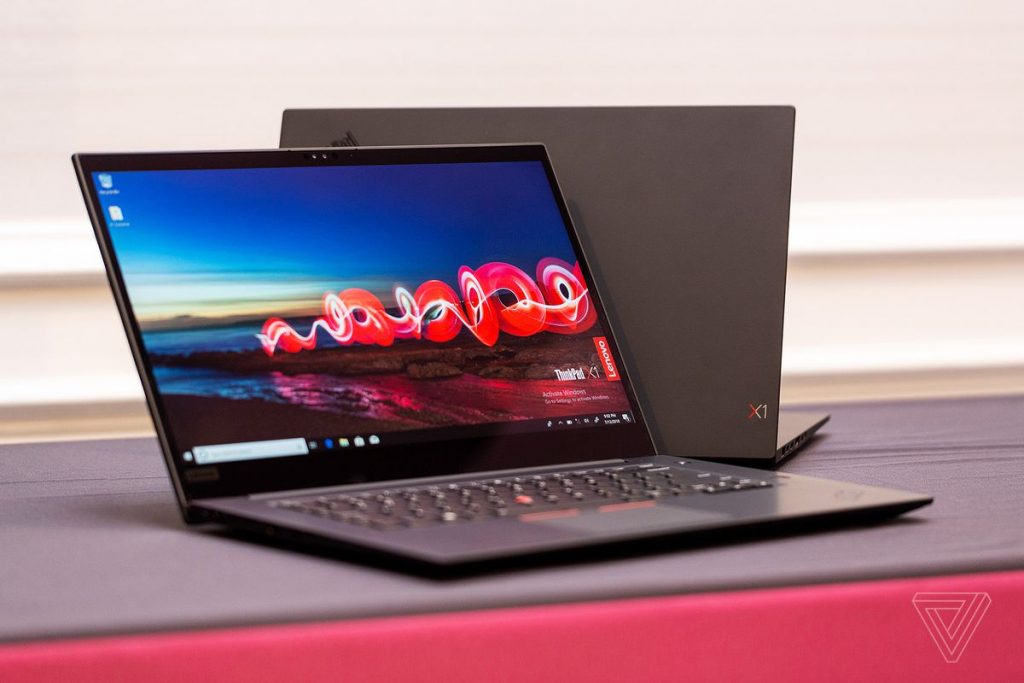 Lenovo has not done major changes in maintaining regard to the design of other ThinkPad range, but obviously, with the change, its design seems more classic look and good feel. The design has got better because of the matte-black chassis which look great on ThinkPad. Basically what Lenovo has added new in the new X1 Extreme is that it has made the unit tapers towards the front and further with the bottom edge which results in the slightly raised from the desktop. Also, speakers are placed with such a care so that the user would not get any muffled sound from it.
The Extreme name itself answers that it must be having some of the extreme features in it. The first feature also shows that it is Extreme because it has a big screen size of the 15.6-inch which is tremendously great and also according to the last models of X1 range, any model doesn't have this much bigger size than the 'Extreme' one. The model of FHD which is non-touch have a measure of 361.8mm by 245.7mm by 18.4 mm and weighs 1.7kg. Whereas the 4K touch version has a thickness of 18.7mm and has a weight of 1.8KG. Basically, the brand Lenovo has simply answered that this laptop is not basically for travel purpose but it is perfect for office work at your place.
Let's have some internal things which can make you more clear about this laptop, this laptop is embedded with four layers of reinforced carbon fibre are built into the lid section with a great technology of core shock-absorbing layer, although this would be the best new feature which had been used in some of the laptops.
You all must have seen the style of the Yoga-style 360-degree rotating screen which looks tremendously great in front of everyone and give a rich look but you should also know that this new Extreme X1 is not flexible in the screen, with this it also doesn't have an option to connect with a presentation or with a tablet. But you all must be wondering what this feature should be there in ThinkPad then you can go for another option which is ThinkPad X1 Yoga(3rd generation).
Therefore now you have a complete image of ThinkPad X1 and its features and now you have to decide which laptop suits you the best and with which you can work stronger and better.