Thanks to Advanced AI, Snapchat's Cameo will Offer a Realistic Version of Bitmoji
Published on December 9, 2019
Technology allows users to express their feelings innovatively. In a recent development, social networking site SnapChat is planning to add a feature that enables users to deepfake into a GIF or video. Snapchat confirms the inclusion of its latest feature called Cameo on Sunday.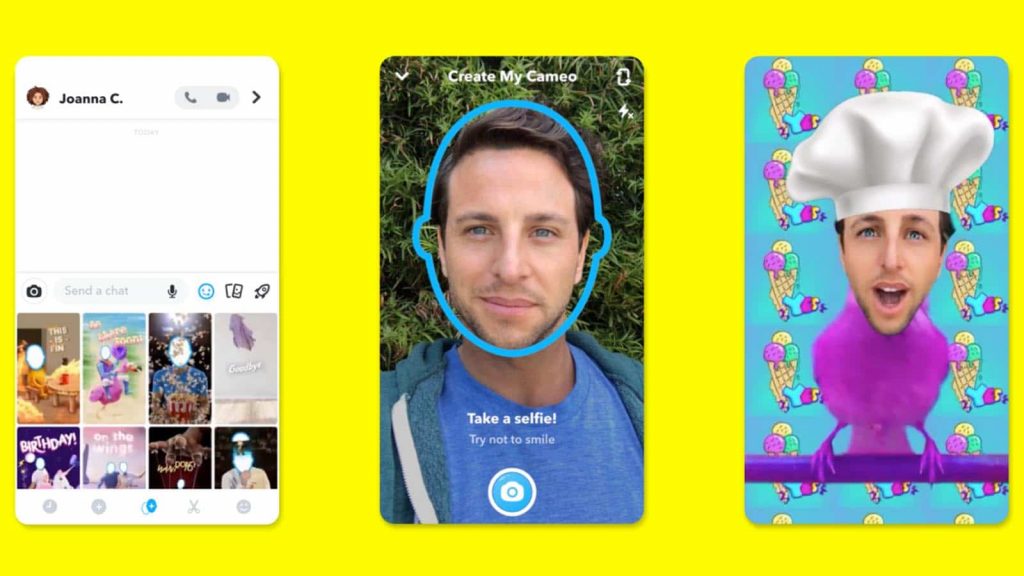 Snapchat users in France got the latest update on the last weekend, after downloading the test version of the application. The social networking site revealed that the feature would take some time before the official entry. But, they confirmed that the feature called Cameo would debut very soon. 
People who got the update over this weekend, posted several screenshots of this feature in microblogging site Twitter and various other platforms. These pictures reveal that the application fixes the users' faces with a body formed digitally. Experts state that the recent feature is more realistic in comparison to Bitmoji.
In the new feature, the user has the option to choose the body type for his/ her face. The company is using an advanced version of artificial intelligence to include different emotions to the users' face. The recent inclusion of this feature would differentiate the application from its rivals, such as Instagram, TikTok, and Facebook. Experts suggest that the inclusion of deepfake technology marks the start of a new era for this social networking site.
Criticism
Though using the new technology will offer unlimited fun, the same is not the case with other aspects. Deepfake often criticized for its potential misuse. The user even could attach the face of celebrities in pornographic videos. People might use this technology to create a political agenda. But, Snapchat is aiming to offer different tests to its young user base while interacting with their friends. There is no doubt that these filters are aiming to attract new young customers to the platform. Snapchat also offers features like FaceApp, where it shows the users' old images by filtering the recent one.