Technological Trends Changing the Retail Industry
Published on March 8, 2022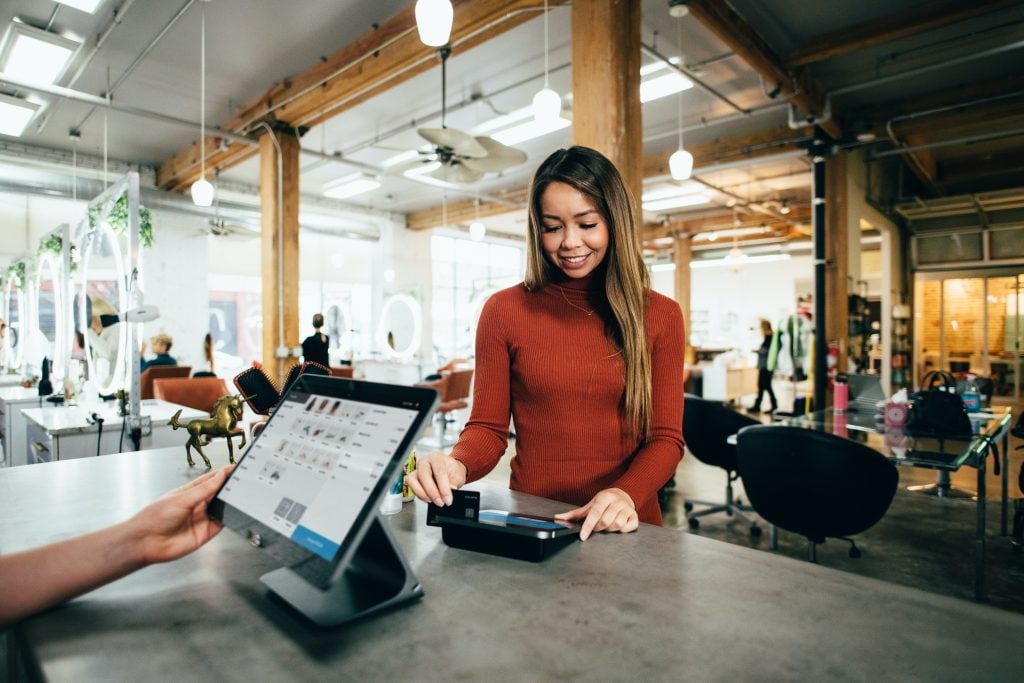 The retail sector is a part of the global economy responsible for direct sales to the consumers and to meet the current need for efficient services, traditional retail services have to evolve. Retail outlets, supermarkets and showrooms need to modify their practices and add technological solutions to their repertoire of services to keep their customers engaged. Retail technology is an important tool for building and maintaining relationships with customers because it enhances customers' in-store experiences.
The technological revolution has brought massive development for both physical and virtual marketplaces. During the Covid – 19 pandemic, a large section of the retail business shifted online and e-commerce increased three times more rapidly from 2020 to 2022 than in the preceding five years. Moreover, clients chose to buy products online before testing them, whether they needed groceries, cars, furniture, stationery, clothes, and even shoes. The convenience and speed of using technological solutions to make purchases has resulted in a demand for modification of traditional retail outlets.   Traditional retailers need to offer a better immersive customer experience based on digitization to meet the new customer expectations. 
It's essential to think about how technological advancements in the retail sector can affect large or small businesses. Here are four of the top tech trends that will transform the retail industry in the coming future.
1. E-commerce & POS System
Many businesses are going digital and offer online purchases, in-store pick-up services, same-day deliveries, and online shipping facilities to sell items because speed is a vital consideration and people don't want to stand in checkout lines. Since there are numerous ways to order products, in-store retailers should update in-store point-of-sale systems to speed-up the processes. There is a wide range of unmanned kiosks, self-checkout point-of-sale technology available and when you explore Element point of service systems, you will realize that POS gadgets offer a wide array of fantastic features to speed-up the order and checkout process.
The key to this is more than just having systems to handle both online and in-store purchases, but a unified and connected system that integrates with other technologies. Merging online and offline sale inventories and purchase functions across all in-person sites and online stores is the most significant requirement that software architects need to keep in mind when developing POS systems for retail industries.
Many businesses that were unable to withstand the shift in preference for digital retail options had to close. Those who have been able to adjust to these changes, such as Walmart and Target, have flourished.
2: Artificial Intelligence in the retail enterprise
Artificial Intelligence (AI) has enormous applications in retail. Artificial Intelligence is such a powerful tool that it is already in use by various large-scale businesses worldwide. When utilized correctly, AI can assist you in recognizing buying patterns, making better choices, and producing more grounded associations with your clients. Artificial Intelligence can be used to maintain stock inventories and administer them.
AI's capability of investigating customer behavior doesn't stop there. Artificial intelligence bots can organize data and make judgements based on spending patterns and how people manage money. Using this computerized reasoning and analysis, businesses can understand what people are willing to spend on based on their budgets.
Global Positioning System (GPS) helps identify the location of objects in the open but indoor positioning system is designed to locate an object or person inside a building using wi-fi, bluetooth, light or sound waves, magnetic sensors and radio frequencies. Examining in-store pedestrian activity can provide organizations with plenty of opportunities to advertise to their target markets. Efficiency and operations can be significantly improved in malls, factories and hospitals by making your building 'smart' enough to relay information. Information about operations, customer behavior, potential factory accidents, work optimization can help improve products and experiences. It can also help provide guidance to a desired location and direct the flow of people through your space.
3: Increased Reality for Consumers and Workers
Augmented reality (AR) and virtual reality (VR) are becoming a new standard in 2022. It is one vital, innovative advancement crushing any barrier between online stores and physical shopping.
The most valuable utilization of virtual reality that helps modern clients in the retail business is the 'try before you purchase' applications. By utilizing AR innovations, customers can closely scrutinize the item they want to purchase and in terms of clothing see how they look by trying the garment on themselves. Likewise, they can get a real picture of what something looks like, such as furnishing and crockery. For instance, IKEA's application can help customers to see how any of their furniture items would look in their home or office. Simply by pointing the mobile or tablets camera on the desired space and placing sofas, tables and cabinets, to see how it would look in the space. Rolex has a similar application for customers who want to see how various watch models would look on their wrists.
It is incredibly fascinating for clients if it is executed precisely, when AI merges with VR to create a world class experience. Indoor situating can identify the target group and businesses would be able to market appropriate product or service solution directly to the clients. Businesses can provide customized solutions using augmented reality and the client can locate relevant solutions for his needs.
4: Virtual Customer Engagements
Since the pandemic hit between January and March 2020, Microsoft Teams in China have seen a 500% spike in calls and conferences. People are spending less time outside and most if not all face-to-face interaction has shifted from the real to the virtual digital world. However, the need for human interaction is stronger than ever. This behavior has a significant effect on how organizations must handle consumer interactions and conversations.
Digital transformation prompted by Covid-19 has intensified online engagements. Virtual meetings, trade shows and even virtual social gatherings, which were hundred percent about direct interaction, are gaining momentum. Maintaining customer engagement in such a time is challenging. Avenues for virtual engagement that encourage people to connect for face-to-face interactions include conferences, swift customer contact centers, webinars and virtual happy hours. E-mails keep former clients in the loop with updates and post-sale check-ups to ensure a strong link with your customers.
Finding unique methods to connect with clients virtually allows retailers to compete effectively. Based on the brand, you could opt for any of the virtual tools for engagement to suit your target market. Some thrive on events, including conferences, seminars or workshops and some on virtual parties and giveaways.
Conclusion
Retail businesses could thrive on an open-door digital integration policy. Businesses that adapt and adjust to the new dynamic of in-store digitalization along with virtual engagement can help offset the challenges that the recent years have posed for the retail industry. Transparency and engagement are the keywords for retaining customers. While, innovative technological solutions are the new must-haves to drive growth quicker and strengthen the connection between business and its clients.