Spotify's latest app is dedicated to easy playlist listening
Published on February 1, 2018
Music streaming service Spotify has quietly launched a new standalone application for the Android platform. This application is designed to allow users to experience a quick and easy time while listening to various playlists.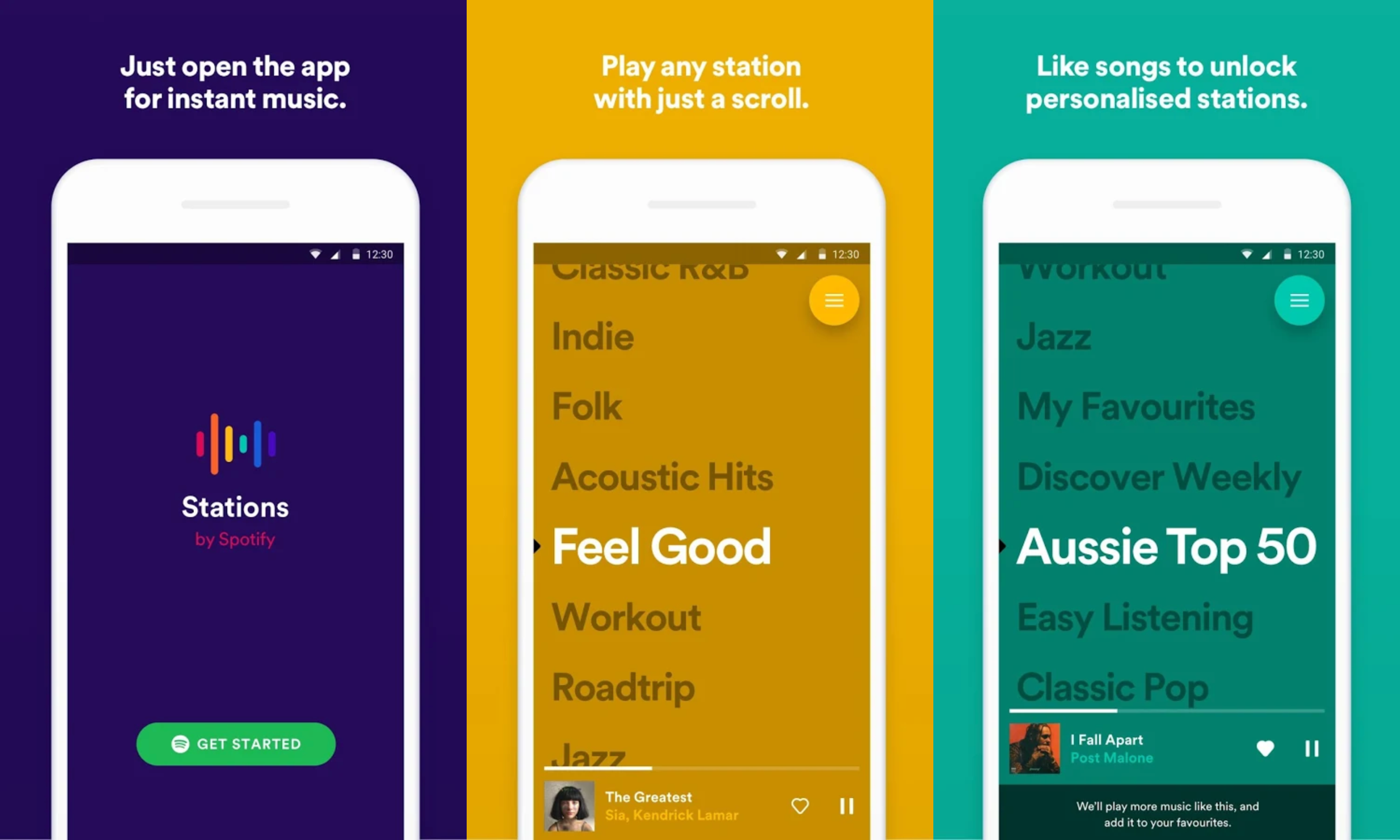 The company has described the app, which is titled 'Stations' as "the easiest way to listen to the music you love." The best part about the application is that it comes for free. The company is calling 'Stations' as being an experiment from their end. The app has already been listed on the official Google Play Store. However, it isn't compatible with all mobile devices in the U.S. and many other countries as yet.
According to a report published by The Verge, 'Station' will be made available to one and all very soon. The playlists within the application have been displayed in a large font. Users can easily switch between different playlists by scrolling. The company says that one need not type or spend hours searching for their favourite song.
The application is filled with advertisements. However, premium subscribers have the option of skipping the advertisement if they'd like. Apart from this, the app also includes the service's popular and personalised playlist. The list includes 'Discover Weekly' and 'Release Radar' as well. "As you listen, it learns what you like and creates personalised stations that you'll love," the Stations app description reads.
Players will now receive the opportunity to customise playlists that appear in the main menu. One can even hide the playlists that they are not necessarily interested in. However, you don't have the option of creating new playlists within the Stations as yet. Media publications attempted to get in touch with Spotify to gain additional details regarding Stations. However, they haven't commented on the matter as yet. It is known that an IOS version of the application will be launched soon.