Sony's announces new Master Series 4K TVs
Published on August 3, 2018
On Tuesday, Sony has unveiled its new flagship series of TVs which are A9F (OLED) and Z9F (LCD) Master Series. They are designed in such a way that they will be as close to reference quality as possible in a consumer flatscreen TV. Both the TVs screens are designed to reproduce the creator's intent for both HDR movies as well as streaming content which includes Netflix calibrated Mode.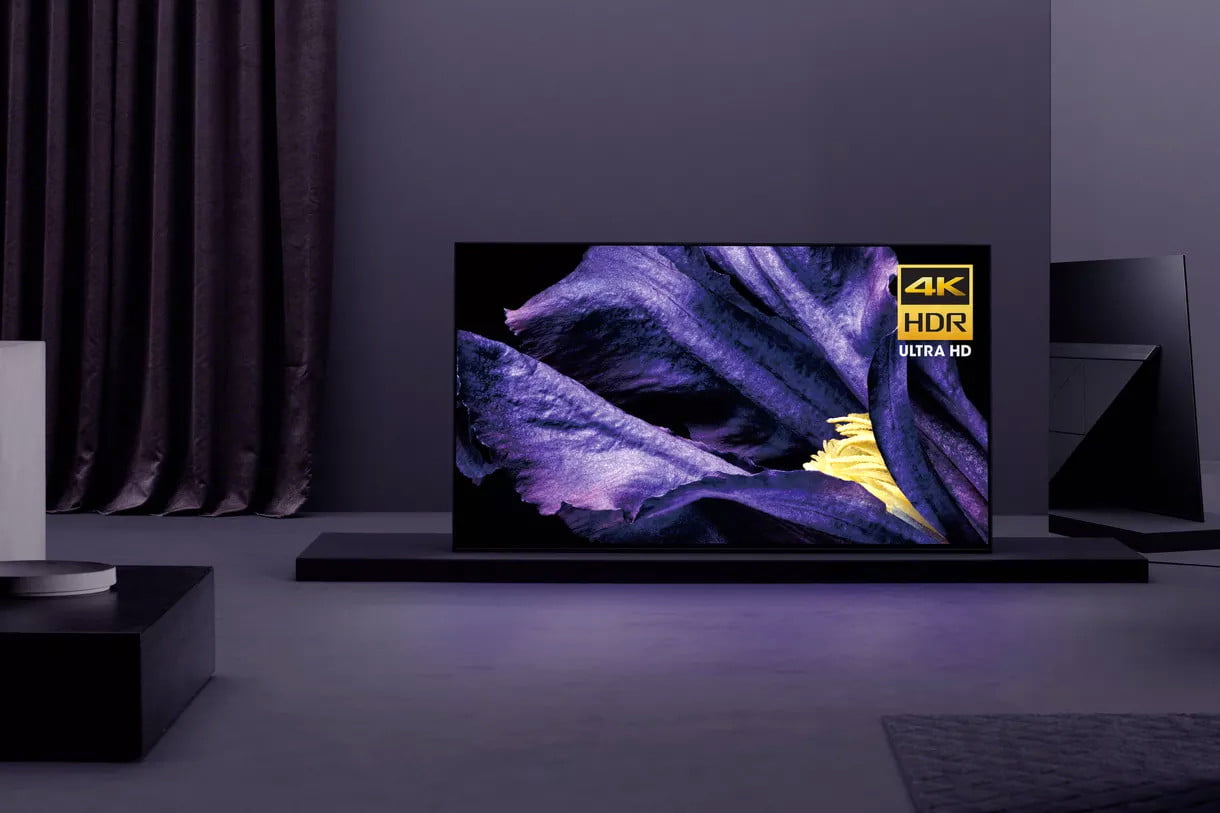 The new X1 Ultimate image Processor has powered this all-new Bravia Master Series TVs which are announced by Sony. The Flagship A9F is an OLED TV while Z9F is a cheap LED model. The new processor which they pack entirely has the new features which are like object based HDR remastering along with super-resolution. They are a little bit down when it comes to the sound, but they can deliver a good looking picture.
According to Kazuo Kii, who oversees Sony's TV business, said that the Master Series provides the image quality which approaches to a professional monitor which is in a production studio. He said that is the best of the things that the company is now going to offer. These two models of the Master Series, the A9F (OLED) along with Z9F. It includes the new X1 Ultimate picture processor which is said to be the most powerful chip that has ever been in the Sony TV. The chip prototype had been first seen at CES.
The OLED A9F is available in 55 inch as well as 65-inch models, as its sports an Acoustic Surface Audio+, which is a revamped version of the feature which lets the screen act as a speaker. There is also a center actuator with other subwoofer channels which is placed behind the display. This is present along the left, right with subchannels. In short, the screen will be recreating a 3.2 speaker setup.
The new LED-based Z9F features Sony's X-Wide Angle Technology which will be helping to maintain the picture quality of the TV when you are watching the TV from the side angles. The TV will also be having the X-Motion Clarity, which is a new version of the post-processing technology to smooth out the image quality. You can able to snag the LED set in a 65 inch as well as 75-inch models.
The company does not yet reveal the pricing details of both the TV.