Sony Xperia XZ2 Premium with 4K display, camera is now official
Published on April 16, 2018
As can be recalled, Sony took the wraps off its flagship smartphone Xperia XZ2 smartphone at the Mobile World Congress event that took place in February this year. The Japanese technology giant, it seems, is back with its successor, i.e., Xperia XZ2 Premium smartphone. The handset reportedly continues to retain the same overall design as the XZ2. The company departed from its standard model with the launch of the XZ2 smartphone. However, the device goes on to feature upgrades regarding display, camera, battery and other specifications. According to a report by The Verge, the XZ2 Premium smartphone will be available for purchase, starting this summer. The company has not yet revealed the pricing detail of its next-generation smartphone. However, as per a report by The Verge, the device won't be available for a low price. The upcoming XZ2 Premium smartphone features an $800. Therefore, since it is an upgrade, the next-generation device will go on to pack a $900 or even a $1,000 price-tag.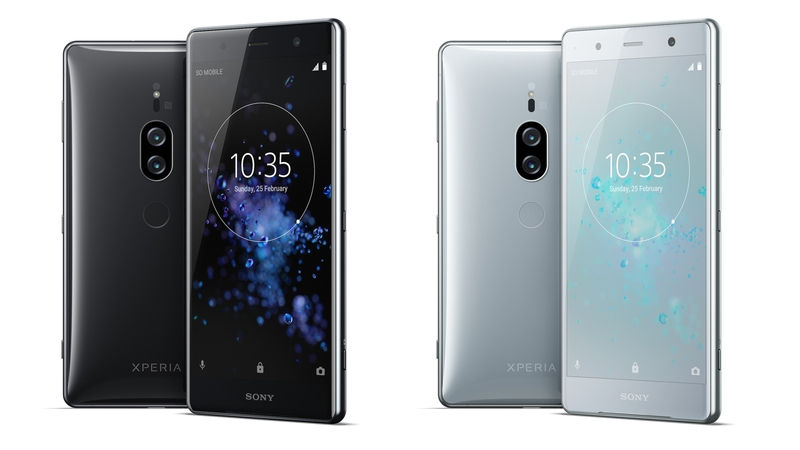 Specifications:
As far as the specifications are concerned, the Sony's latest offering goes on to sport a 5.8-inch display with support for the 4K technology. It is an absolute improvement when being compared to its predecessor, which ended up wearing a 5.7-inch Full HD Plus with 1,080 x 2,160 pixels resolution. Both the smartphones reportedly end up supporting HDR video content. In other words, when you're watching videos, listening to music or even playing games, you will notice a new vibration system. The system is notably exclusive to the Sony XZ2 smartphone. Apart from this, the latest innovation is also meant to provide rumble feedback to match whatever's happening on screen but felt somewhat gimmicky in my hands-on time with the standard model, reports an online report.
Camera:
Sony's latest smartphone has received a considerable update, especially regarding its camera. The technology giant features a dual rear camera system, which is reportedly the first of its kind for Sony. "Rather than adding a telephoto/zoom lens like Apple, Samsung, and OnePlus, Sony is splitting image capture between one 19-megapixel color sensor and a 12-megapixel monochrome," notes a report by The Verge. It appears that the smartphone manufacturer along with Huawei has decided to take such a decision. Sony, it appears, is attempting to stand out with its ISO performance.
When it comes to a device's shooting skills, the XZ2 Premium smartphone can go on to reach a maximum ISO of 51,200. With this ability, videos can go as high as 12,800. In a normal situation, when one gains access to numbers on the smartphone, Sony went on to claim that its "AUBE fusion image signal processor" can end up combining the data from both the kind of sensors. These sensors are optimum when it comes to low-light and reduction of noise situations. We are not sure exactly how the technology will pan out in the real world use. However, Sony claims that it will allow "ultra-low-light capture previously only seen in interchangeable lens cameras."
As far as the dual rear camera system is concerned, it will go on to feature a portrait ability that will allow users to shoot using the monochrome sensor for a crisp and detailed black and white shots. Reportedly, these two features are not the only one that will appear on XZ2 Premium at the time of launch. The smartphone will include the ability to record 960fps slow-mo video at 1080p resolution, an improvement over the 720p limitation on Samsung's Galaxy S9.