Sony launches 2018 OLED TVs; Prices start at $2,800
Published on March 26, 2018
Sony's original OLED TV line-up is the most expensive thing in the market. The line-up started at a whopping $5,000. One would have to be a huge fan of Sony's products, design and image processing to ignore the hefty price tag. It's not like there are no cheap alternatives from companies like LG.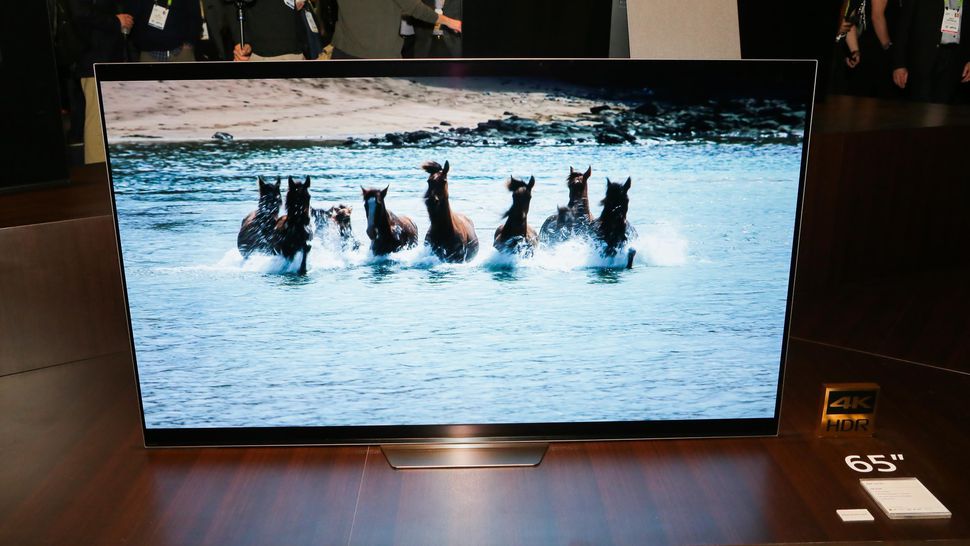 However, Sony's products – especially their TV line-ups – have always been in demand. The good news is that the price won't be a problem this year. A new report suggests that Sony has officially outlined the pricing of its upcoming 2018 OLED TV line-up. Titled A8F sets, the prices for beginner's model begins at roughly $2,800 for a 55-inch model.
The price rises with the 65-inch model which costs approximately $3,800. Even though it is still more expensive than its competition, i.e., LG which has launched its line-up for an approximate of $2,500, it is cheaper than its predecessors at least. The latest line-up comes with the support for A8F's screen-as-speaker technology as well.
The only drawback in the latest line-up is that it doesn't support Dolby Vision. "The A8F and Sony's other 4K TVs won't support the higher-end HDR standard until an update arrives later in 2018, so you'll have to 'settle' for HDR10 or Hybrid Log-Gamma in the interim," a report by Engadget claims.
However, you can opt for a more expensive version if you wish to enjoy this facility. There's another model that is both LED-based and supports 4K technology. A new line-up, i.e., X900F starts at a price of $1,100 for the 49-inch model. The X900F begins at $1,100 for a 49-inch model and scales all the way to $5,300 for an 85-inch behemoth.
If you are not looking for X1 Extreme image processing feature and merely want a more great TV, then you can opt for X850F, which starts at roughly $1,800.