Snapchat rolls out new feature called 'Map Explore'
Published on March 24, 2018
Photo-uploading application Snapchat has reportedly rolled out a new feature that goes by the name of 'Map Explore.' The latest feature is expected to make it much easier for individuals to discover new events in town. The facility will also allow users to remain up-to-date with what their friends are doing with the help of Snap Map. According to the announcement made by Snap, the travel and location updates will automatically appear on a user's Snap Map when friends opt for share their location, a recent report by The Verge suggested.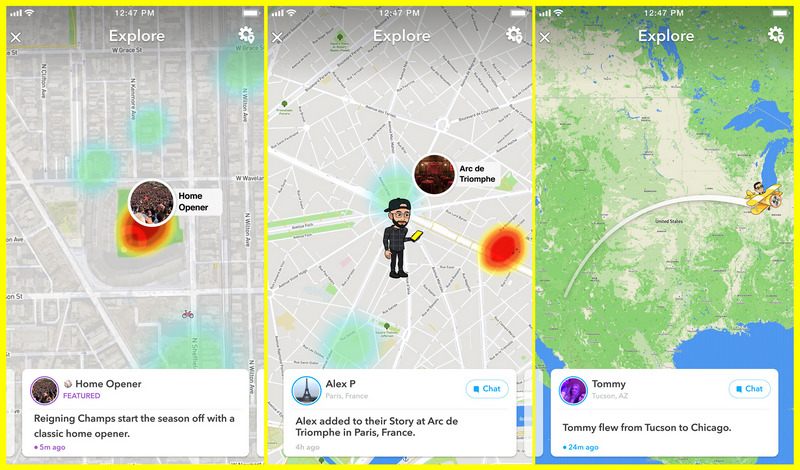 The feature will reportedly showcase all the 'Explore' updates for 'Story' snaps. The new change includes breaking news and other events from around the world, the Verge report further added. "We made 'Map Explore' because we noticed that when you open the Map, you aren't always sure where to start your journey," Snapchat was quoted as saying in the statement.
"Unless you swiped outside your city, you might never see some of the amazing events our community is capturing," the statement added. For users who are interested in accessing the feature, pinch to zoom out from the camera screen at the launch page of the app.
Following which, you must tap on new updates, which is located right at the bottom of the screen. It is essential for you to swipe horizontally while scrolling through updates from friends and other content from Snap Map. If you want to delete your status or turn on Ghost Mode (which hides your location) tap on the settings icon in the top right hand of the map.
Snapchat first introduced the 'Snap Map' tool back in 2017. It was presented with the objective to allow users to share their location with friends. Will this move help Snapchat regain its lost glory?