Siri-powered Apple HomePod available for pre-order
Published on January 28, 2018
Apple's highly-anticipated smart-home speaker HomePod has finally been launched for pre-order in select few markets, including the U.S., U.K., and Australia. Interested individuals can order for the speaker by logging on to Apple's official website. The product is also available for purchase on the official App Store.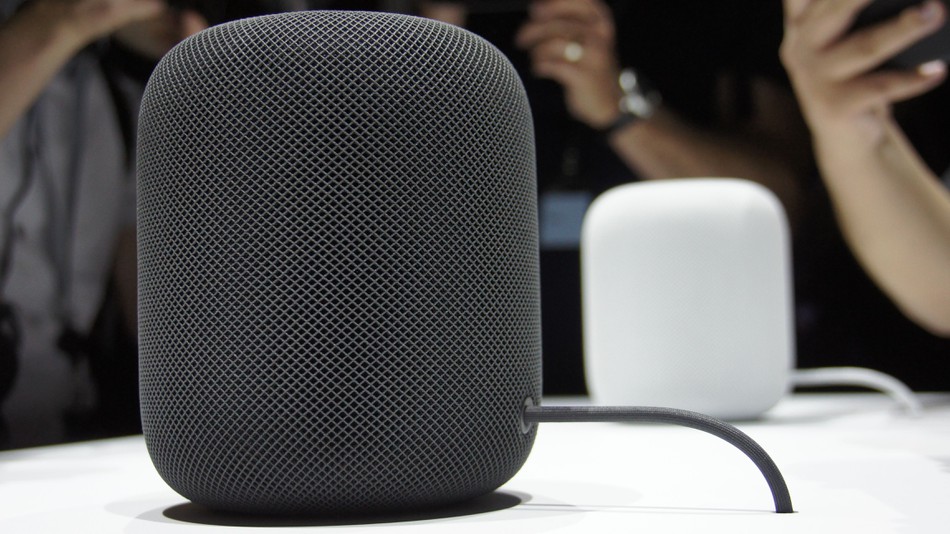 The device is also made available with Apple's authorized resellers, including Best Buy in U.S., Argos, Dixons Carphone, John Lewis, Shop Direct, EE and Apple Premium Resellers in U.K., The Good Guys, Harvey Norman, JB Hi-Fi, Myer and Telstra in Australia. The starting price of Apple HomePod speakers is $349. The device is available in two primary colour variants, i.e. White and Space Grey.
According to a report published by IBTimes, the speaker will be made available for purchase from February 9 onwards. Apple plans on expanding the availability of the home speakers in other markets, including France and Germany as well.
"Apple HomePod, which will be challenging to Amazon's Alexa-powered Echo and Google Assistant-based Home speakers, comes with a nice package both regarding looks and internal hardware," notes IBTimes. The smart-home speaker sports a 7-inch height and further packs a highly aesthetic look regarding design. A lighting display at the top produces waves when Siri is activated, points out IBTimes.
The Cupertino technology giant promises to deliver high-end quality when it comes to audio with its HomePod smart-home speakers. The company has equipped the device with upward-facing woofers, further paired up with the custom-made A8 chipset. This enables bass management through what is described to be, a real-time software modelling sequence. Apple has included two different speakers, both of which, make use of direct and reflected audio technology to provide users with an immersive audio experience. The speakers also come incorporated with a six-microphone array and an advanced echo cancellation technology.