Shocking results of Apple's iPhone XR Speed Test
Published on November 1, 2018
Apple is the most upgraded brand till date, it is also famous for making a good smartphone with a great processor and fast speed. Apple is majorly known for camera quality and fast processor. Recently, Apple has launched its new smartphone in the market which price around $1300, named as Apple iPhone XS, this smartphone come in many exciting variants one is in 64 GB, 128 GB as well as 256 GB. This new model is the highest pricing smartphone till date whereas many more to come by Apple itself.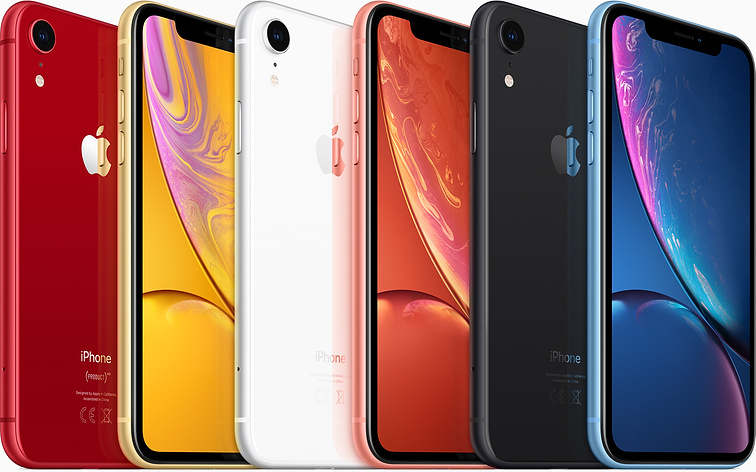 When Apple XS was launched it also had its speed test with Samsung's latest flagship smartphone, Samsung Galaxy Note 9 and it resulted that, Apple was 14 seconds faster than Samsung. Whereas now when Apple launched its new model, iPhone XR, same speed test was conducted with Samsung's flagship, Samsung Galaxy Note 9 and it resulted in a tie even after having less proportion of RAM(XR have 5 GB less RAM than Note 9). This is the reason why Apple smartphones have more demand than other brands. 
As you all must be aware of the reports that the new iPhone XS, XR and XS Max holds the older version of the chipset, A12 Bionic and tight integration between Apple's hardware and software. Whereas in the speed test, even after twice the RAM than Apple Samsung fails to win. The major interesting new was when XR which have 3 GB of RAM wins from Note 9 which have 8 GB of RAM.
Apple and Samsung are one of the top-most brands in the market, therefore in the first lap XR win but in the second lap, Samsung managed to win with 8 GB of RAM but it was also like a tie because Apple was holding many apps in the background such as  Excel, Word, Subway Surfers, Flip Diving and many more. Whereas Note 9 doesn't keep it to the perfect tie even after holding light apps such as Adobe Premiere, Facebook, and the Camera apps.
As it was a tie, iPhone XR won by some mili-seconds(but no one counts that) therefore Apple wins. Not only with Samsung's flagships, but the iPhone XR also had many speeds test with other brands such as Pixel 3 and again it won, but Pixel also claimed to win after launching its new processor. Now you all are more aware that which brand has the perfect speed and you can choose which brand you can go for.