Samsung Reels in Sustainability with Phone Made from Fishing Nets
Published on February 13, 2022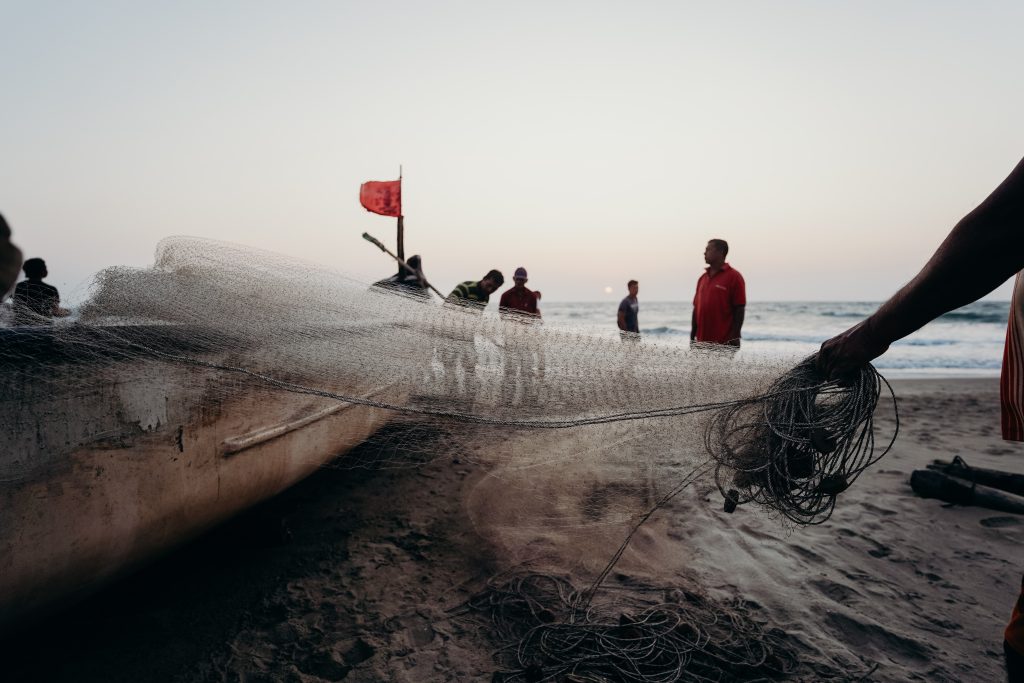 South Korean electronics giant Samsung has been banging its sustainability drum loudly over the past couple of years, with impacts that echo around its ecosystem. Rightfully so, as we all know, there is no Planet B; we need to do what we can to make sure we push for sustainability.
As part of its Galaxy for the Planet program, and following on the heels of its upcycling programs, its abandonment of plastic packaging, and a slew of other programs, the company's latest stunt is repurposing discarded fishing nets to help do its part.
To ensure a reel positive impact, the company is pledging to collect and repurpose the 640,000 tons of fishing nets discarded every year. That way, the watery landscapes will become more pleasant and fruitful for marine life that would otherwise find itself entangled in the discarded nets.
The nylon fishing nets are turned into polyamide resin pellets used to produce brackets that hold the volume and power keys in place. Discarded water bottles and CD cases are also being used to create components.
Thomas Husson, Forrester analyst comments on Samsung's efforts:
"Today, most consumers have no clue how damaging it is for the planet to renew their smartphone hardware regularly. Once they realize, sustainability will become a key way to differentiate between premium smartphone brands."
Samsung still lags behind Apple in most markets, according to Forrester:
in the U.K., 40% of adults with a smartphone have an iPhone, versus 33% with a Samsung device
in the U.S., 51% have iPhones, and 29% use a Samsung
in France, it is 22% Apple devices and 41% Samsung
in Australia 43% iPhone, 38% Samsung
Husson said the launch offered Samsung a "window of opportunity" to catch up.
"Given Huawei's difficulties, Xiaomi's lack of brand credentials in Europe yet, and the fact Apple will not launch the iPhone 14 before the end of…2022, Samsung has a couple of months to establish leadership in the high-end market."
In its 2021 report, Samsung points out that it has done a lot of good so far, dropping its use of plastics by 20% by redesigning certain types of packaging. In addition, adding power-saving features to its products collects almost 5 million tons of e-waste and ensures 95% of waste from manufacturing is recycled. The company also runs 100% on renewable energy in the U.S., Europe, and China. The company has also been working toward certifications (such as the Carbon Trust Standard reduction of CO2, water, and reliance on non-recyclable materials.
The company points out that it is committed to addressing plastic pollution in the oceans in ways that will positively impact the environment and "the lives of all Galaxy users."
The S22 and S22+ come with a 50-megapixel ultra-wide camera and 3x optical zoom. The S22 Ultra has a 108-megapixel rear camera with 10x optical zoom.
Samsung is incorporating a stylus – its S-Pen – with the S22 Ultra, which had previously been available only for its Note devices and its foldable phone, the Galaxy Fold 3. The smartphones go on general sale on 11 March.