Samsung is rumoured to launch a budget-friendly smartphone soon: Report
Published on October 19, 2018
Samsung is maintaining and launching its new phone which has full of features to come on the top list of the well-featured smartphone. Samsung has released many flagships which also had a great response such as Note series and S series, the smartphone is not only expensive but also give a great competition to other brands as well. Samsung is more popular in making new models, such as a smartphone with four cameras, foldable smartphone, etc. and the best thing is that these are sold at a very good price. Recently Samsung launched its new smartphone, Galaxy A9, which really have the great feature and design, along with this that smartphone has four cameras in total, also somehow competing with expensive models in the market. This smartphone is not expensive and is available.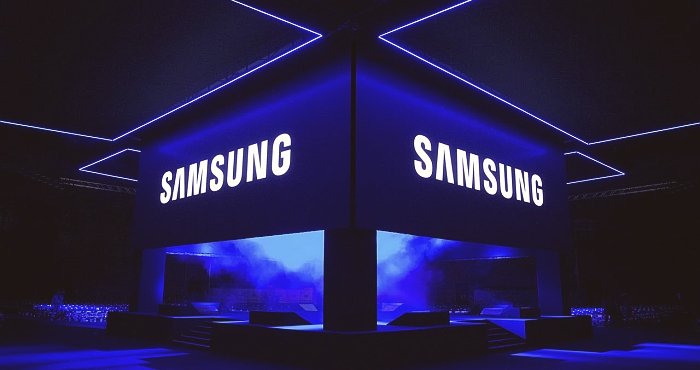 Earlier rumors were out about Samsung's foldable prumoursno details for that is still out by Samsung. But yes Samsung will soon launch its foldable phone but CEO of Samsung named D.J. Koh said that it will launch its foldable phone when its newly launched phone named Samsung Galaxy A9 will have a great sale and response in the market and when the youth will love it. He just wants to let you use this phone because you would understand all its feature and specification so that in the foldable phone you should be helpless or confuse.
D.J. Koh said that foldable phone ill one of the best smartphone ever launched and will lift up the customer value also, and he is expecting the great response from the newly launched smartphone. As said by the CEO, the foldable phone will give a great response to the ongoing leading smartphone when it will launch and it will not be a smartphone which will be down after some time.
You can also see the strategy example of Samsung, before launching the Curved screen phone Samsung launched its new model just to check what is the response of the people and users, same goes for the foldable phone, Samsung will be launching its trial version in the market and if it will have a good response then it will be launching new models of foldable phone. Reports also said that Samsung is there to launch the foldable phone since very long but it more focused on the current market need, therefore it started with the OLED display. The reports were out from the Samsung's Developer Conference that this year Samsung will be launching its new smartphone. If it is about the foldable phone, then you can expect how good it will look and how great the response will it have. Till date no such innovation by any brand has been seen, therefore it would be the best till date, foldable phone.
Samsung is the company which brings new technology comparatively earlier than other companies, but many companies are also there which are about to bring its foldable phone like, Huawei CEO said that it will be launching its foldable phone in November. Apple and Samsung were the leading smartphone maker, but now Huawei has completely changed this by bringing top featured smartphone at a very low price, this will result in the top-position of Huawei, after beating Samsung as well as Apple.
Also, along with the well-featured phone and the new innovation screen size does matter that means, the new foldable phone will also have a good big size. You can also see the larger screen in many devices such as Apple iPhone and Pixel's phone also, Samsung needs to be worry and should soon launch its new smartphone with a big screen size.