Samsung Galaxy A9 Star Pro and A7(2018) have a good camera
Published on October 6, 2018
Samsung is in the lead for manufacturing new models in the market and according to the reports in the coming event Samsung will launch its two new smartphones which are highly featured and will surely have a good results in the market, Samsung is all way crossed all the brands in featured phones and has made its good and compatible smartphones. Also, it has some good series of smartphones such as Note series, Note series have a gave a good result in the market and also youth loved it the most and if we look for the A series it was tremendous and had a great response.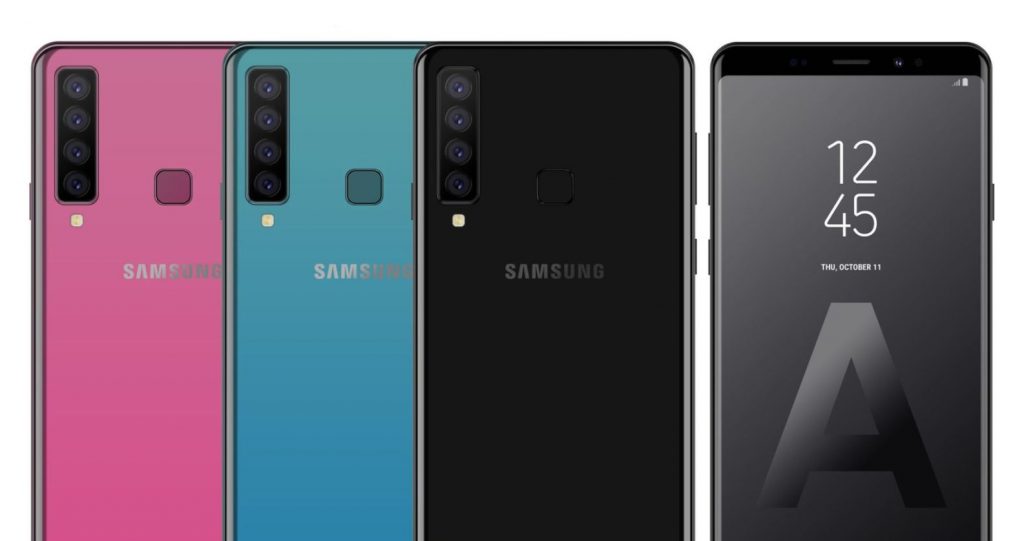 Therefore for making the market and people more attracted to Samsung it has two new models of A series, one is the Galaxy A9 Star Pro and other is the Galaxy A7(2018 edition). Samsung titled these smartphones as the superheroes in the market which will have a great response by everyone. One interest thing which Samsung has gone through this is that it will have a side-mounted fingerprint scanner and also keeping the check in the market as well as giving competitions to another brand such as LG, it will launch its new model with 3 or 4 cameras on the rear side. The Model named Galaxy A7 had a revealed on Twitter by a person named as Roland Quandt. According to him, the smartphone will have 3 cameras on its back, just near the Flash and will also have a side-mounted fingerprint scanner as told above.
If we talk about its another model, Samsung Galaxy A9 Star Pro it will be more impressive than A7 and will have more results. If we tell you about the placement and design of A9 Star Pro then it will have 4 cameras on its back and one most interesting thing is that it will be in one single line and not in a square, basically same as in Galaxy A7. The rear camera on the A9 pro will be specified as follows, the first camera will have a telephoto, the second camera will have a wide photo and the third camera will have the Ultrawide photo.
The most interesting thing we got to know that what Samsung's CEO DJ Koh was talking about it is likely to be same, Earlier he said that he will be launching new features and new specification in its mid-range phones whereas the new features can be seen in its new models, Galaxy A7 and A9 Star Pro, therefore the thing which he said is still pending, for adding new features in mid-range phones.
Samsung is having its event on 11th October 2018, the 4X FUN it is the "A Galaxy Event", this is the place where the above smartphone will be launched. We are not sure about this, till then read the specifications of these smartphones which are listed below,
Firstly, let us tell you about the camera which Galaxy A9 Star Pro has, regarding the rumours, the main camera will have a 24MP main camera, an 8MP 120-degree wide-angle lens, a 10MP zoom lens and a 5MP zoom lens. Not only this it has also said that the front camera will have 24 megapixels so that you can have good selfies with your loved ones. This seems seriously amazing know? If you are picture moody and love to have different clicks and selfies all the time then you are most welcomed because this is the phone which you will love.
The question about the camera rises that why there is two camera with zoom lenses? Maybe One will have a deeper sensor than the other one, but the actual reason is with Samsung only, therefore, let us wait for this smartphone launch.