Samsung first foldable phone 'Galaxy X' could launch in early 2019
Published on July 27, 2018
Samsung is launching its new cutting phone the Samsung Galaxy X and Samsung is sure that the customers will spend thousands of dollars on its new cutting-edge foldable phone which is named by Samsung as "the winner". This phone is a fully-blendable and foldable device that when it will be flat like a size of a tablet. According to its sources, the device will launch in early 2019. Samsung also said that it may be launching during the Mobile World Congress which will be held in February 2019.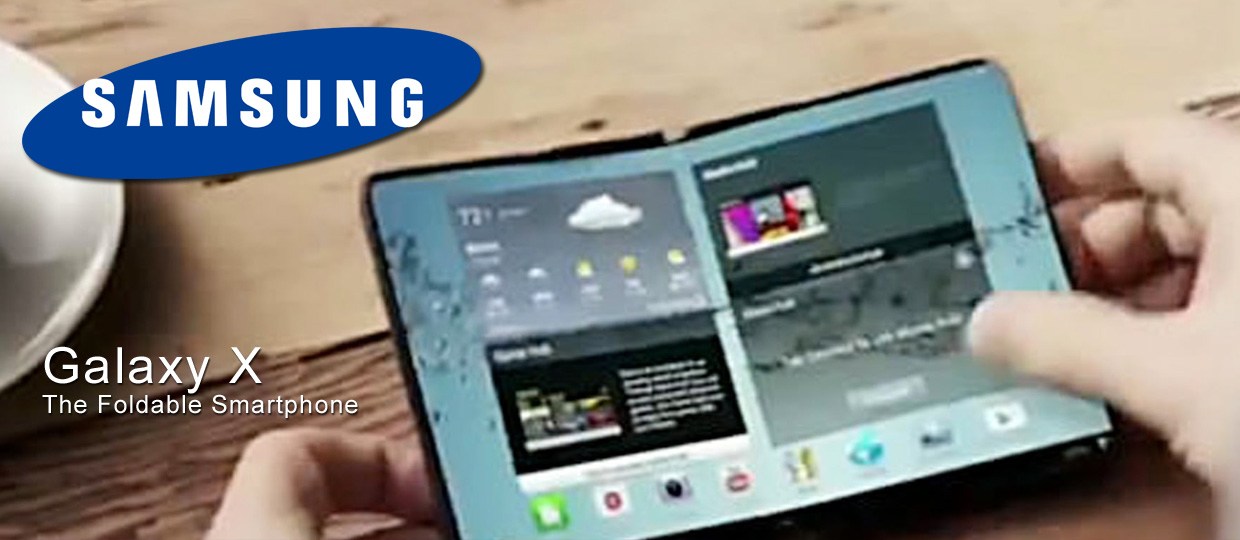 The report says that the new Samsung Galaxy X will be measured as seven inches diagonally when it will be flat and the most interesting thing is that it can be foldable to your wallet size so that it can fit into your pocket easily. The Samsung Galaxy X will be the first foldable phone in the world and it has been made including a lot of features, therefore in this new galaxy X, one side of the smartphone will have the primary display but the interesting thing is that the back of the device would also feature a secondary 'display bar' on one foldable size and cameras on the other side. This phone will surely be the fastest selling phones by Samsung.
Earlier many times Samsung thought of these type of smartphones but it realised that it can target the more hardcore demographic of gamers whereas the report says that before trying to reach a wider audience later in 2019. The most shocking about this new smartphone is that the smartphone will surely drive away casual buyers. The cost of this phone will definitely not less than $1,500, and yes Samsung wants you to pay this for this interesting and the best phone to date. Yes, it's true that neither the galaxy note 8 nor the Samsung Galaxy S9 Plus come close to this price tag. It was also out that Samsung's Bixby speakers would be officially announced this August, during the Samsung unpacked event in new york city.