Samsung eyes to catch the enterprise market with Galaxy Note 9
Published on August 17, 2018
The President and CEO of IT & Mobile Communications Division of Samsung Electronics, DJ Koh, has presented the Galaxy Note 9 which is said to be the world's most powerful mobile device. Koh boldly said that the Note 9 is the new smartphone which raises the bar when it comes to the performance, power as well as speed. During the entire 1 n half-hour-long presentation of the note 9, Koh along with his colleagues said that about two things that are creators and entrepreneurs.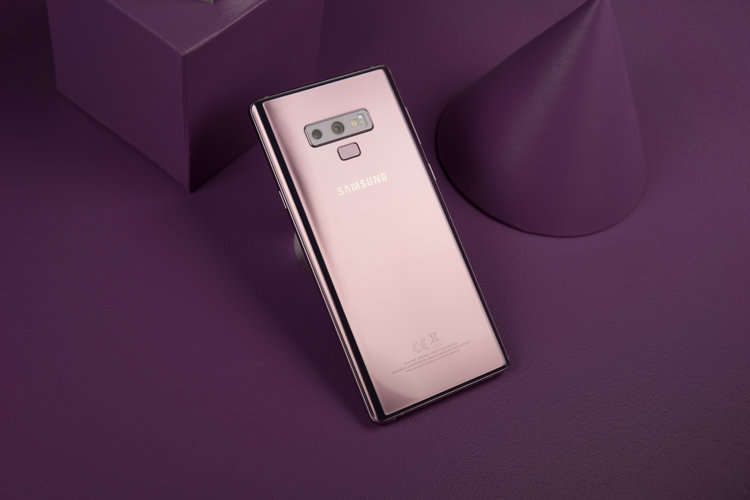 The first Note device was launched in the year 2011, in which the company has promoted the series for work and play. This time the Note 9 was introduced by the company in such a way that it will be appealing to enterprise the customers which are more than ever. The all-new smartphone will have the 6.4-inch screen with a 1 terabyte of memory. It has got all new S Pen Stylus with larger 4000 mAh battery capacity. The company claims that the phone will provide an all-day battery to the users even if they used it in a heavy way.
Samsung Galaxy Note 9 will be using Samsung's Android on a desktop mode which is dubbed DeX, but it is without the add-on dock. The users need an HDMI cable to get plugged into the bottom of the phone then to the monitor.
Even if the Apple is now leading in the corporate world as it is more secure than Android, so the demand for them is more in the corporate world. But with the launch of the Note 9, it will help the Samsung to fulfill the needs of the corporates as well as business users. In India, Samsung is leading the mobile enterprise market.
According to Faisal Kawoosa, who is an analyst with the CyberMediaResearch( CMR) said that if we see from a volume perspective, then it will be Samsung. Apple mainly tries for the CXO level, but Samsung has got plenty of options which are from fleet teams right to CXO. Many enterprises are usually small or medium, but they prefer Samsung than Apple. They prefer this as Android has got a friendly environment when it comes to the approval of the app. While iOS has got some strict policies, you need to get the approval for an app.