Nokia 8810 4G will support WhatsApp
Published on July 13, 2018
Reliance has announced its new smartphone on Thursday which will be the KaiOS-based Jio Phone, and it will have the support for the WhatsApp and YouTube. This new phone will be available to the public on August 15th, 2018. After the announcement, Nokia-licensee HMD Global has now been officially teased its WhatsApp support for the "Banana" phone called as Nokia 81110 4G.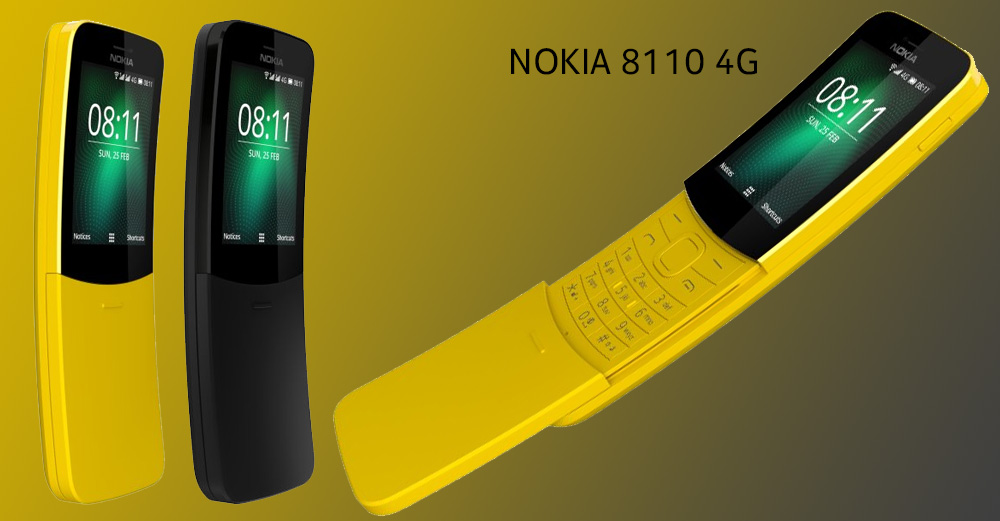 This new phone which got unveiled at the MWC 2018 and it is like the successor of the legendary Nokia 8110, and it runs for Smart Feature OS. It will also have access to the apps like Google Assistant, Google Maps and Google Search, and it will also include the game like revamped Snake game.
The Reliance Jio Phone is now trying to create a momentum in India which is with the first-fir-a-feature-phone which will support 4G with KaiOS and super-affordable pricing. HMD has set to give this phone a run for the money with the new Nokia 8110 4G. The new Banana or Matrix phone will have a lot of nostalgic appeals it looks much like attractive than the Reliance Jio Phone. With the availability of the apps which includes WhatsApp, YouTube, and Facebook, Nokia 8110 4G may hit the low-end smartphones hard along with its appeal. Many people love the simplicity of the feature phone, and it will still want to use the WhatsApp.
HMD Global Chief Product Officer JuhoSarvikas has posted a tweet which is on Thursday and in that it has mentioned that the availability of the WhatsApp on Jio Phone. The tweet in the account reads like "Oh look, WhatsApp on KaiOS! Looking forward to going [banana]s!" This shows that the same feature could be coming to the company's 4G feature phone soon. The biggest problems will have the feature phones and in that the popular chat app WhatsApp will be available on them and it forces the users to pay the extra amount for the smartphone.
The popularity of the Jio Phone will is on a peak in India, and it was about more than 25 million subscribers, HMD Global will now directly take on the giant when it produces the competitive features which are like WhatsApp support. This support will be for more than popular apps and both Jio Phone, and Nokia 8810 4G will give the competition to several low-end smartphones. It is now clear that the KaiOS version of WhatsApp will now differ from the messenger's Android or iOS apps.
As per some earlier reports, Nokia 8110 4G is going on a pre-order in European markets and will be soon available in Singapore, Saudi Arabia, and UAE.