Nokia 7.1 launched: Some great feature in mid-range smartphone
Published on November 2, 2018
Nokia, one of the most interesting brand in making good smartphones which cost very less and have good specifications and features. Earlier Nokia launched its smartphone named 6.1 which got a really good response from the people, whereas now for giving more features to a smartphone Nokia has launched its new model, Nokia 7.1 in the market.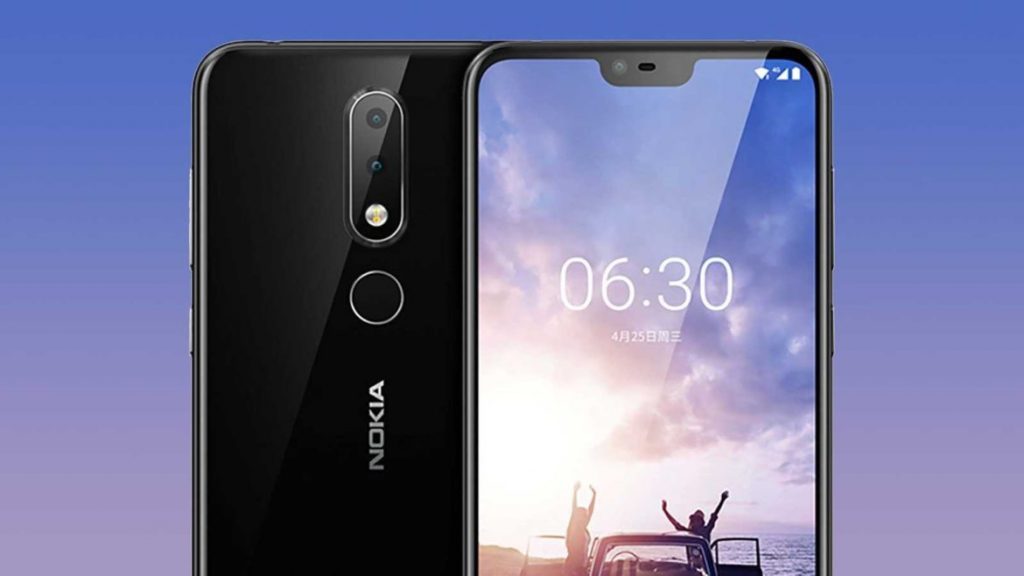 Just like the other mid-range smartphones, Nokia 7.1 also has a great design, with a supportive and wonderful camera and also has a great feature.
Nokia has to be a great brand in terms of well-featured smartphone(low budget) therefore you will have this amazing handset in such prices. Nokia itself claims that this smartphone will give better features than Nokia 7 Plus  and the most interesting fact about this is that, it has less expensive than the older Nokia 7 Plus(as the prices increase by the launch of new model or design but here its completely different, prices get down for the new model).    
Also, it is claimed as the new mid-range smartphone beating its own smartphones, Nokia 7 Plus and Nokia 8.
Let us give you the facts and release date data.
You can get this great less-expensive smartphone for just $349, but one more thing, you will get this smartphone in mid-November as said by Nokia.
You must be thinking that it must be having fewer features as compared to another smartphone in such as less expensive feature therefore, Nokia answered on this that, it has the most adorable features you will ever find in a smartphone and that too at a very low price.
Nokia also gives you the option for different colors as well, you can get the midnight blue easily which will be available at every store, whereas it also gives you the option to buy the grey silver color which is claimed as the gorgeous color by Nokia.
What all Nokia 7.1 offers in such a low budget?
Nokia 7.1 gives you the great features in such a low price. It has a great processor of Snapdragon 636 chipset, which will give a great speed to the smartphone, not the speed it also offers two different variants of storage with RAM, One is the 3 GB RAM with 32 GB of storage capacity(internal) and other is the 4GB RAM with 64 GB of storage capacity(internal). Is this less for you, no worries. Nokia also gives an option with this smartphone that you can expand the storage option by adding a microSD card to your smartphone.
The internal storage and RAM option are somehow amazing, whereas with this it also adds the perfect quality feature is the display and also in the camera option. by having a good display with a great camera is wonderful for a smartphone and even at a low budget. You can get more information by scrolling down the page.
The main feature in the display which the Nokia 7.1 adds is the HDR10 support, HDR support itself means the worth in the display option and now you can itself imagine how great it will feature. With this, it will give a good contrast to the display along with the featured colors which will enhance the activities handling on the screen.
If we would brief you about the camera than you will find that, it has a dual lens camera which helps you to take simultaneous shots with both the cameras(shots from both the rear as well as a front camera). This is the main reason why its camera is famous in the market and popular.
Android one, the process in which the updates are faster than any other process. Yes this smartphone, the Nokia 7.1 has the Android one technology. This officially means that it is completely free from the pointless tweaks and unwanted bloatware, not only this, it comes with a promise to have speedy updates in the future(as explained above).
Android one also gives you the guarantee of security patches and android update with some time spam. Android updates- for 2 years, security patches – for 3 years. It is bit obvious that with the Android One, this smartphone will have the latest Android version, therefore it will have the Android 9 Pie when updated(because it is the Android one smartphone).
By reports, we also get to know that as other smartphones Nokia 7.1 doesn't have a surprised award or you can also say that doesn't get any benchmark, but in actual terms, it doesn't have any benefit with them.
The main quality of the smartphone doesn't get with the awards but should have great specifications, features and should have the actual price(mid-range price).
everything is not positive in everything, as per the terms the thing which has advantages also has some disadvantages, with this the Nokia 7.1 also gives some negative impacts in terms of battery life and the speed which you need. The speed is great but when it comes to comparing by opening different apps continuously it lacks the speed. Not only this it also lacks waterproofing and doesn't support wireless charging like other smartphones. We cannot have this as a disadvantage just because it comes with a less cost.
We have talked much about the display above, therefore now let's have the actual stats about it
The Nokia 7.1 has the bright and long display with a great design(a design which you cannot think off). The latest hit in the market is the iPhone XS with great cutting edge and design, and it is obvious that Nokia cannot give that type of screen in such a low price, but yes it gives the notch, which is loved by everyone. Nokia 7.1 has a great screen design of 5.84-inch, 19:9 aspect ratio display and has a 1,080 x 2,280 resolution gives you a very respectable 432 pixels-per-inch.
Every brand in the market is focusing to have a great notch which is chunky and gives great design, market reports about this said that it is completely good with the price of the smartphone.
If we compare this phone to its older model Nokia 7 Plus you will see that with a more price it finishes with extra metal accents and the soft matte backing but the main reason about not having in 7.1 is the price, every smartphone varies according to price and quality. With all the disadvantage it also holds many great features such as it holds the  LCD display bright, sharp and perfectly good for watching movies or checking through emails and the main feature which Nokia has added in Nokia 7.1 is that its color is vibrant and clean like the other expensive smartphones.