More about new Amazon Echo Dot
Published on October 17, 2018
I am not able to understand from where should I start, the new Echo Dot has a more than the basic model. The new Echo Dot is the most fully featured smart speaker in the world and Amazon also agree with the statement that the new one is much better than its predecessor just because it looks better, has a great performance, and the very important the ability of speakers have been increased and it sounds better.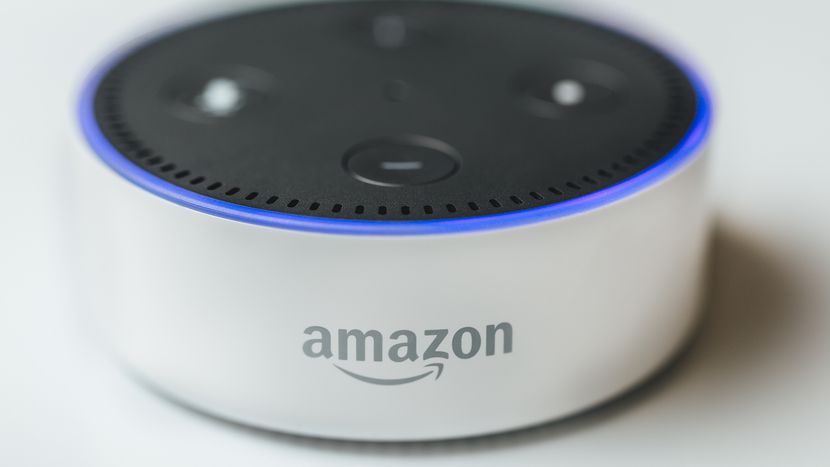 Amazon has said that it has majorly worked on the speaker and sound of all the new Echo devices which will be out in this year, after selling the new Echo Dot the market has the reviews that the new model is having more sound than earlier. The best thing about this is that, if you are wishing to buy this you will get in just $49.99, at the same rate at which the previous Echo Dot was available. the very important thing about this is that you will not be able to get this smart and update speaker at a very cheap price.
Some people might question that why should we buy the new Echo Dot?
Amazon will have the answer in the market, you just need to check the new Echo Dot which is so much better and which has a new design, straightly if Amazon would wish to give some ideas then yes, the new Echo Dot is large than the previous one, which directly indicates that the new Echo Dot will have larger, louder and the speaker which will be powerful. The last Echo Dot has a sound of tuna filled with angry bees. Amazon completely agrees that the new Echo Dot is louder and better than previous Echo Dot. Many of the people are completely making their lives easy and sharing with the help of Alexa, what Alexa do? Alexa gives you the latest weather report, an audiobook, or cranking a Spotify playlist at full volume which is quite good and now the new Alexa smart speaker is better than the old one.
Earlier we also did our comparison taking Echo Dot and Google Home Mini and we found that Echo Dot is better.
Let us know to tell you some stats about the new Echo Dot, the speaker of new Echo Dot is 1.6-inch which is completely half inch larger than the prior model therefore obviously it would be more powerful than previous one. If you have an old Echot Dot then you must know that it has a 9-watt power adapter whereas the new Echo Dot has 15-watt power brick with a proprietary barrel connector. One thing which the old echo Dot will always have in its favour is that it has a great access on Alexa from room to room whereas the new Echo Dot gives you the complete freedom to the music and doesn't distort even when it is on full volume.
If you are wishing to have a good sound in a good room then you are also allowed to have a second unit of speakers to have a good volume or you can also create a true stereo pair. Amazon also have a great offer for you, the user will have a great discount if you will buy 2 Echo Dot at the same time and you don't have to worry much because it has a very less price. The bass, midrange and other things which are used to manage the speaker can be done by giving just a voice command, isn't it good, everything you want is done just by your voice command. You have one more option if you are facing a problem with the sound you can buy Echo Sub Mix from Amazon for $130 and can enjoy such a great sound in your room. Basically, when two Echo Dots and one Echo Sub Mixture will combine it will surely have a great output, it just depends on how much money you can spread for good volume.
Many people are their who want a good voice but doesn't have that much money that they can buy 2 Echo Dot or can have Echo Sub, therefore they have the option of Bluetooth connectivity and AUX cable option for 3.5mm. Whereas if you can adjust with the original sound of Echo Dot you will have a good and non-disturbing voice by it and you will get that for so cheap.
Along with the increase in size and larger speaker, Amazon also traded the old Dot's shiny plastic finish for a fabric cover that looks much nicer. You can get the new Dot in charcoal, heather grey, or sandstone, which are all basically different levels of grey. It's a little boring, but all the colour options are understated and nice looking.
therefore, now you must understand what the new Echo Dot have.